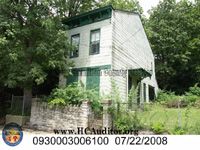 NEIGHBORHOOD:
Mount Auburn
YEAR BUILT:
1870
USE:
Single-family dwelling
OWNER:
The Christ Hospital
ASSESSED VALUE:
$20,630
ORDERS:
--
CONDEMNED:
--
HAZARD:
--
REASON RAZED:
Demolished to create a storm water detention system as part of the hospital's $265M expansion. The project includes a new 332,000-square-foot orthopaedic and spine center, a new materials management building, and a 900-space visitor parking garage. The house was deconstructed by
Building Value
and its windows, trim, doors, fixtures and lumber will be made available to the public at its Northside store.
MAP