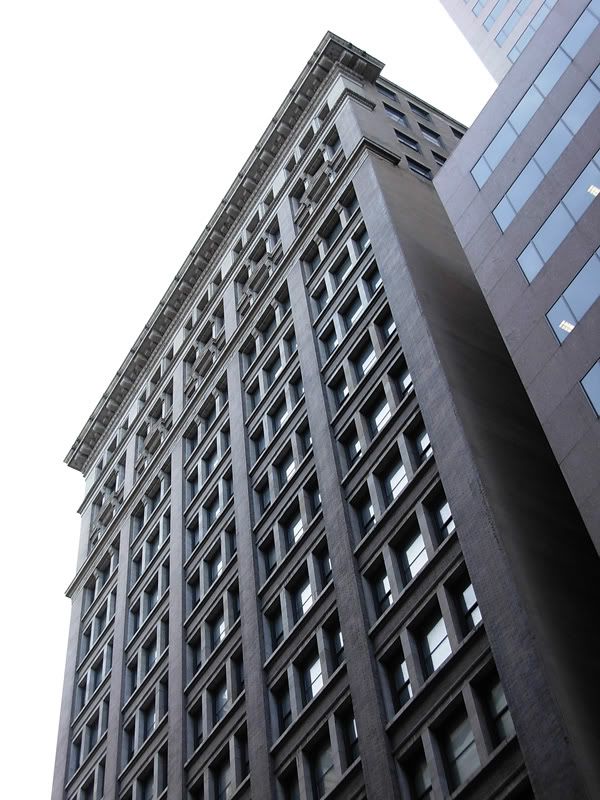 Hotel owner and developer
Columbia Sussex Corp.
is seeking Ohio Historic Preservation Tax Credits to convert the Bartlett Building, located Downtown at
Fourth and Walnut streets
, into a luxury hotel.
Cincinnati City Council passed a resolution supporting the tax credit application at its Feb. 27 meeting.
The $30 million-$40 million project would create 320 guest rooms and add a full service restaurant and bar and a new event space in its ornate second floor Banking Hall.
Existing historic exteriors and interiors would be restored, not replaced. The developer will pursue LEED Silver certification through the
U.S. Green Building Council
.
The
Ohio Development Services Agency
will announce tax credit awardees in late June, meaning that construction could begin as early as July and finish next year.
Built as the Union Trust Building in 1901 and designed by renowned architect Daniel Burnham, the 18-story building was listed on the
National Register of Historic Places
in 2008.
That same year, the building's owner, Sterling Phoenix Development V LLC, stopped paying its utility bills and the building fell into bankruptcy. Power was disconnected in June 2010, and the building has been vacant ever since.
The building was acquired last month for just $535,000.
Based in Crestview Hills, Columbia Sussex Corp. operates 38 hotels, mostly under the
Hilton
and
Marriott
brands.
The new hotel would employ approximately 300.
The Bartlett Building hotel is one of three new hotels proposed for the Central Business District: A
238-room Hilton-branded hotel in the old Enquirer Building at 617 Vine Street
, a
200-room Hampton Inn & Suites at the corner of Eighth and Sycamore streets
, and one planned for
The Banks
development. Two existing hotels, the
Hyatt Regency Cincinnati
and the
Millennium Hotel
, have announced renovation plans.
Previous reading on BC:
Kenton planners agree on demolition of portion of Bavarian Brewery complex (7/6/09)
Three Cincinnati buildings nominated for Register (4/1/08)