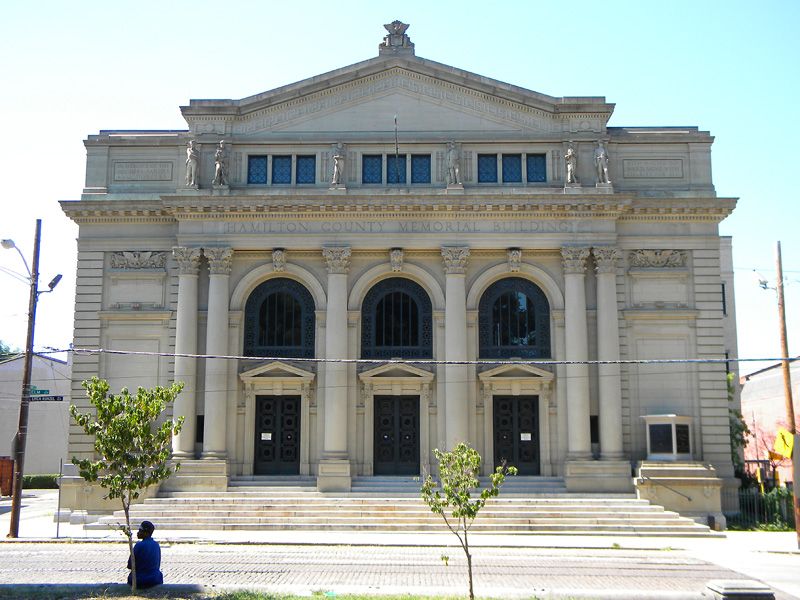 The
Hamilton County Board of Commissioners
, the
Cincinnati Memorial Hall Society (CMHS)
, and the
Cincinnati Center City Development Corporation (3CDC)
have entered into a 40-year lease agreement that will allow the group to explore the feasibility of renovating Memorial Hall – without the use of taxpayer dollars.
Located at
1225 Elm Street
in Over-the-Rhine, the Hamilton County Memorial Building was built by the
Grand Army of the Republic
and the County in 1908 as a memorial to the military of the City and the County, specifically veterans of the Spanish-American War and the Civil War. Designed by
Samuel Hannaford
in the Beaux Arts style, it was added to the
National Register of Historic Places
in 1978.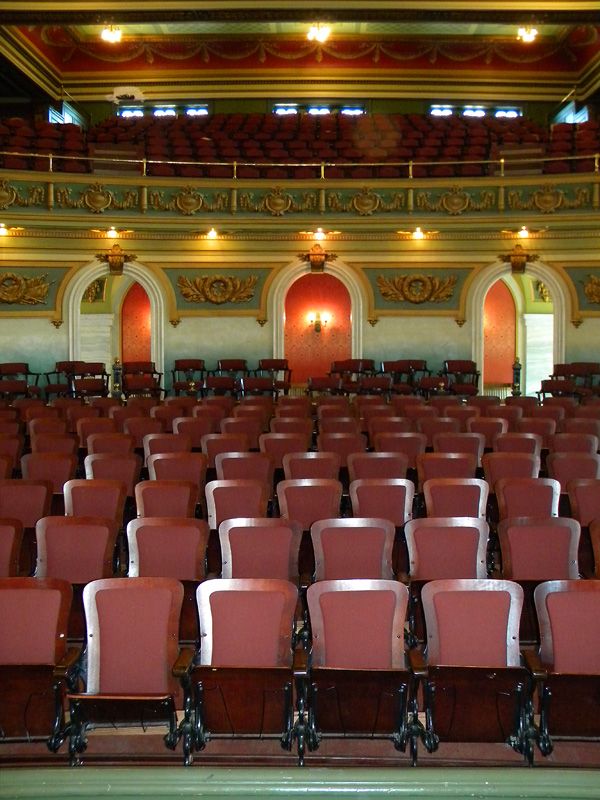 Although it boasts an elegant 610-seat performance hall and three large reception rooms, the building has been underutilized in recent decades. Needed improvements include air conditioning, backstage theater space and storage, new kitchen and restroom facilities, and updated mechanicals.
Under the terms of the agreement, 3CDC has 18 months to complete predevelopment work, including the development of a development and financing plan. CMHS, the nonprofit trustee that manages and programs the building under a lease with the County, will provide guidance and feedback throughout the process.
The County will retain ownership.
The project partners likely will pursue Ohio Historic Preservation Tax Credits to help finance the improvements.
Previous reading on BC:
Fifth and Race awakes with dunnhumby Centre groundbreaking (2/1/13)
Planning Commission Friday: Kirby Road School, Wasson Way, land sales (1/17/13)
6 Cincinnati projects awarded nearly $8M in state historic tax credits (12/28/12)
More than $14M approved for Gateway's fifth phase (10/30/12)
Link: The Legacy of Samuel Hannaford (5/1/07)