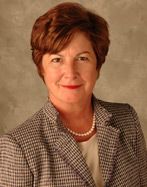 With recent news indicating that the three bids for the streetcar's civil construction contract have come in between $26 million and $43 million more than the $110 million the City has budgeted, Cincinnati Vice Mayor Roxanne Qualls said that the possibility of continued delays and cost increases "has raised serious concerns among streetcar supporters and opponents alike."
In a memo sent yesterday to City Manager Milton Dohoney Jr., Qualls warned that, while a City Council majority has continued to support the project, it has not given City administration a "blank check".
On February 8, the City opened bids from Atlas Construction Co. and
Kokosing Construction Company, Inc.
for $87.5 million;
Kiewit Infrastructure Co.
for $80.5 million; and
Messer Construction
,
Prus Construction
and
Delta Railroad Construction, Inc.
for $70.9 million.
The bid package includes the installation of tracks, a power system, a maintenance and operations facility, station stops, and water and sewer utility relocation. The 3.6-mile loop would serve the area between The Banks and Findlay Market.
City staff is currently analyzing more than 800 line items within each of the three bid documents to determine the reasons for the pricing estimates and whether rebidding might produce a more favorable outcome.
Another option could be to reduce the scope of the project.
Either option could push back the project's timeline. Construction was scheduled to begin this April, with completion in April 2016.
"If these new numbers are confirmed then I believe it is time for the city to step back, put the project through intensive value engineering, and bring the project's costs back into line," Qualls said.
That might require bringing in a new project manager or team that has a proven record in bringing major construction projects in on time and on budget, she said.
The City's initial estimate of $44.6 million in civil construction costs was prepared by City staff, lead design consultant
Parsons Brinckerhoff
, estimating consultant
M-E Companies
, and the
Federal Transit Administration
.
Also undecided is whether it will be the City or
Duke Energy
that will be responsible for the estimated $15 million cost of the relocation of utility lines located under and within three feet of the track slab. Both parties have agreed to seek a declaratory judgment from the
Hamilton County Court of Common Pleas
to resolve the impasse.
The City already has committed $42 million to the project, approximately half of which was used to purchase five new streetcar vehicles. A notice to proceed for the production of those vehicles was issued to manufacturer
CAF USA
on Feb. 8.
Previous reading on BC:
City and Duke agree to court; Utility relocation to begin soon (2/4/13)
Committee approvals keep streetcar on track (9/24/12)
Consultant sought to work with streetcar manufacturer (9/10/12)
Blue Ash considering restructuring of airport deal (8/6/12)
City declares intent to acquire properties for streetcar facility (5/7/12)