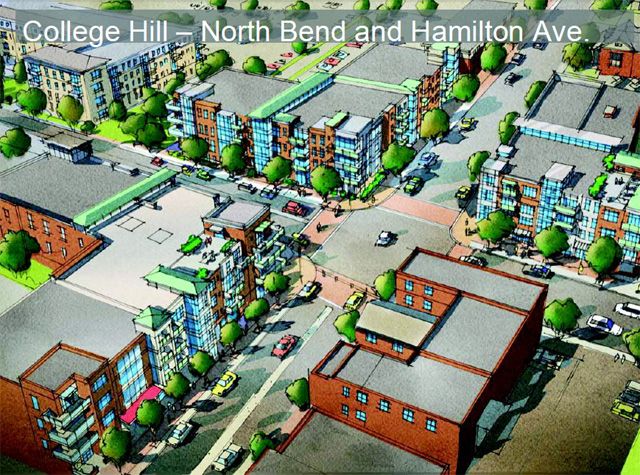 College Hill and Walnut Hills have each won $2.5 million for neighborhood projects through the City's Focus 52 program.
City Council approved the issuance of bonds for both projects at its Feb. 20 meeting. Each project will require $250,000 from the City's general fund to service debt on the bonds.
In College Hill, the funding will be used to acquire and demolish the vacant Kroger building at
Hamilton Avenue and North Bend Road
. Funding also will be used to demolish several buildings in the
middle of the Hamilton Avenue business district
, which will become a parking lot awaiting future redevelopment.
A request for proposals is expected to be issued for the eight acres at Hamilton Avenue and North Bend Road later this year, with a preferred developer selected in late 2013. The mid-block business district property will be marketed to developers by the end of 2014.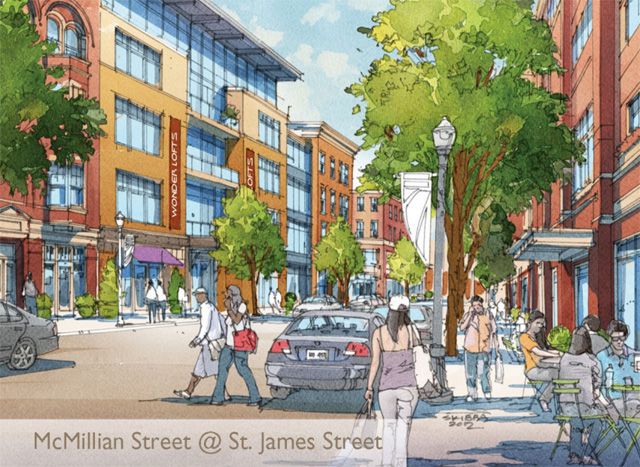 In Walnut Hills, the funding will be used for the third phase of acquisition, stabilization, rehabilitation, and site preparation activities within the McMillan Street business district – largely concentrated in Firehouse Row
(700 block)
and the Rhodes Property Redevelopment (900 block).
The two projects are the fourth and fifth to take advantage of the Focus 52 program, an $80 million program launched in October that will utilize $4 million in casino proceeds annually, over the next 20 years, to fund transformative capital projects in all 52 Cincinnati neighborhoods.
Two Over-the-Rhine projects, Gateway V and Mercer Commons, were approved for a total of $7.5 million in October. $6.2 million for the redevelopment of the
Jordan Crossing
shopping center in Bond Hill was approved in November.
Residents can track Focus 52 projects going on in their neighborhoods through a
new link
on the City website.
Previous reading on BC:
Controversial College Hill project withdrawn (1/9/13)
6 Cincinnati projects awarded nearly $8M in state historic tax credits (12/28/12)
College Hill: Affordable development not 'highest and best use' (12/11/12)
City to issue $6.2M in bonds for Jordan Crossing (11/21/12)
Council supports historic tax credits for Downtown, OTR, Walnut Hills projects (10/2/12)