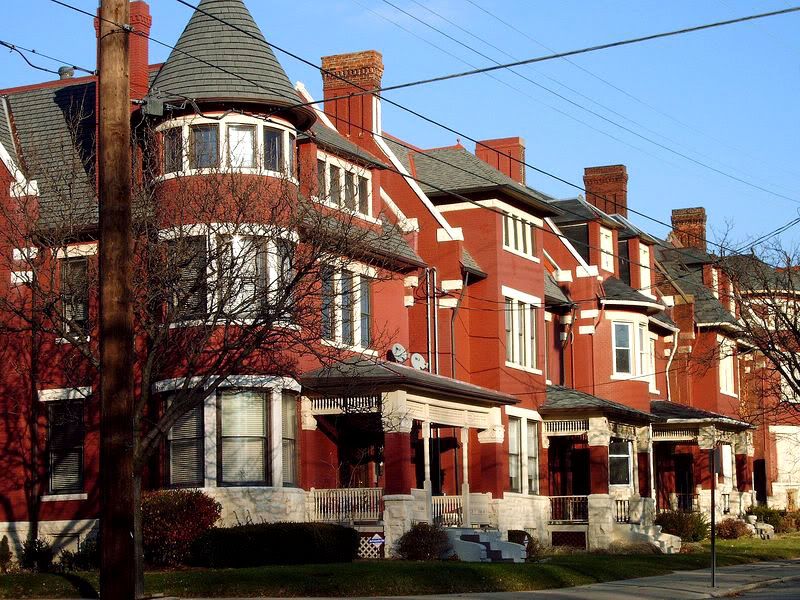 Public infrastructure improvements at Walnut Woods are nearly complete and new property owners will soon be able to begin rehabilitation of their structures, according to a December 18 presentation by the Cincinnati's Department of Community Development to City Council's Livable Communities Committee.
Nearly $350,000 was spent on the improvements around the properties on the
800 block of Lincoln Avenue
in Walnut Hills, which includes four single-family houses and two vacant lots sold for $173,782 at a June 9 auction at the
National Underground Railroad Freedom Center
.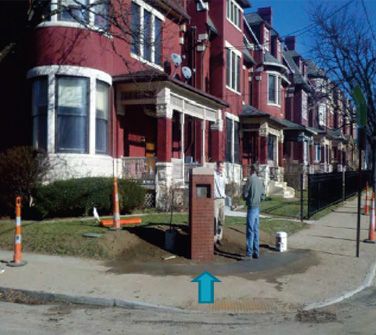 The City repaired and resurfaced the rear parking lot and its connecting walks and improved the lot's lighting. It also replaced hazardous broken sidewalks and added a monument at the corner of Lincoln and Melrose avenues to create a refreshed identity.
By the end of January, security fencing and gates – including a sliding gate for the parking lot and entry gates at each residence – will be completed.
The City is also in the process of donating a pocket park at the corner of Gilbert and Lincoln avenues for the residents' enjoyment.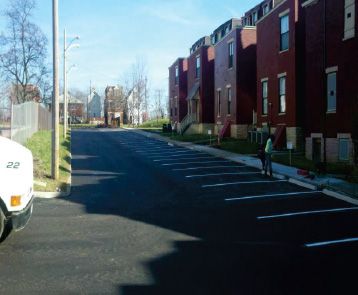 City Council approved the expenditure of auction proceeds and capital funds in late September.
The City had owned the properties for nearly three decades, acquiring them following a developer's bankruptcy. It had stalled due to the City's inability to sell them on the private market.
Photos courtesy of the City of Cincinnati Department of Community Development
Previous reading on BC:
$358K to end City's involvement in Walnut Woods (9/25/12)
City-owned Walnut Woods properties to be auctioned tomorrow (6/8/12)
City to auction Walnut Woods in June (4/23/12)
Cincinnati may auction Walnut Woods (3/15/12)
Cincinnati will sell Walnut Woods house for $143K (11/3/09)