The Housing Authority of Covington (HAC) is soliciting requests for qualifications from qualified developers to produce and implement a ten-year repositioning plan for its public housing properties.

The plan will cover the 366-unit City Heights, the 235-unit Latonia Terrace, and the 155-unit Golden Tower. Although it will preserve the number of rent-assisted units, the strategy will seek to lower the concentration of those units, reduce the HAC's inventory of vacant and underutilized units, eliminate blight, and engage renters in self-sufficiency and sustainability initiatives.

Requests will be accepted through 4 P.M. on January 18, 2013, and a short list of developers will be revealed at the HAC board meeting on February 21. A winning bidder will be selected at the HAC board meeting on May 15.

HAC has been working to upgrade its aging portfolio through its $40 million HOPE VI program, with its most high-profile project to date being the mixed-income redevelopment of the former Jacob Price Homes known as River's Edge at Eastside Pointe.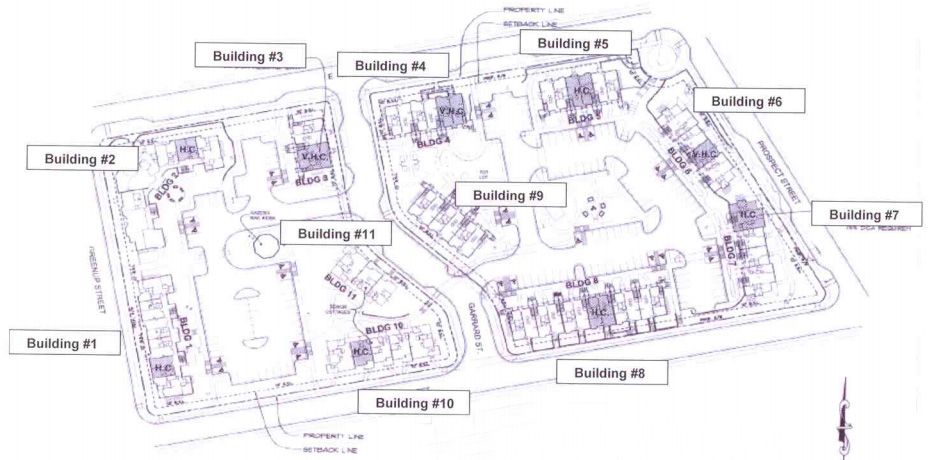 Work is underway on Buildings 1, 2 and 3, with progress ranging from sub-grade to concrete slabs and foundation walls. Framing on Building 1 and the pouring of an asphalt base for the parking lot should begin next month.
On the eastern side of the site, further under-cutting and re-compaction for Buildings 6, 7 and 8 will be required due to compressible soils and the remains of former buildings.
HAC has also been working to develop existing housing through the Neighborhood Stabilization Program, reporting that two units at 128 E 13th Street have their certificates of occupancy and that 80 percent of the work at 220-222 E 8th Street has been completed. Single-family homes at 1324 and 1717 Holman Street are approximately 85 percent completed.
Previous reading on BC:
Report shows Covington HOPE VI project on the right track (11/27/12)
Construction photos: River's Edge, Vue 180, Nth Degree Distilling, 11/3/12 (11/6/12)
Housing Authority of Covington seeking HOPE VI appraisers (7/9/12)
Covington housing authority seeks planning consultant for family developments (6/18/12)
City Heights redevelopment ramping up (6/7/12)