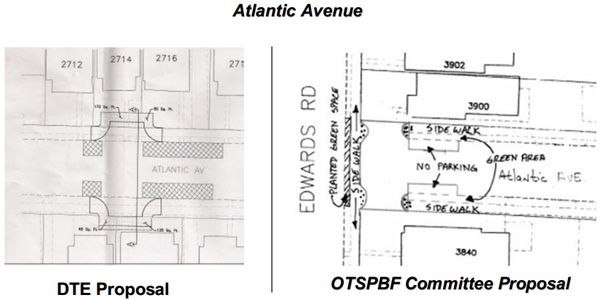 Cincinnati City Council has directed the City's Department of Transportation and Engineering (DOTE) to work with an Oakley Community Council (OCC) committee on solutions to the anticipated increase in neighborhood traffic due to two Norwood construction projects.
The Council motion, unanimously adopted last Wednesday, is the result of more than a year of activity by the OCC's Traffic, Safety, Pedestrian, and Bicycle Friendliness Committee, which has been developing a comprehensive plan to protect the neighborhood from cut-through traffic resulting from
Rookwood Exchange
and the Mercy Health Midtown Emergency Medical Building, which are now under construction and expected to open next year.

In the short term, the City will install temporary blockades
at Arbor, Atlantic, and Hyde Park avenues
, closing off access to and from Edwards Road. A new traffic signal at Markbreit and Millsbrae avenues could be installed by late winter.
The elimination of the continuous turn lane from Madison Road to Millsbrae Avenue and the installation of additional speed humps in the neighborhood likely will not be pursued.
The City and Oakley residents have worked on similar issues before, having developed a street calming plan in anticipation of the construction of
Rookwood Commons
. In 1998, access onto Arbor and Hyde Park avenues from Edwards Road was closed, and speed humps were placed on Arbor, Atlantic, Hyde Park, and Millsbrae avenues.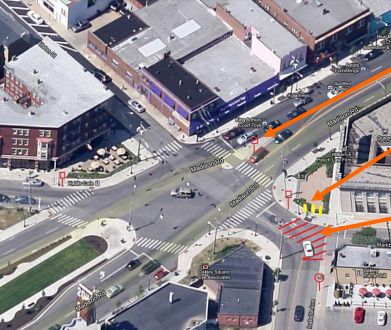 In October 2011, DOTE conducted a one-week study which estimated that the full closure of Arbor, Atlantic, and Hyde Park avenues would ncrease the traffic volume on Millsbrae Avenue by 47 percent – or more than 600 vehicles per day.
A DOTE report is due before City Council by December 10.
Previous reading on BC:
Oakley committee seeks immediate traffic changes (9/26/12)
Will Allston Street go one-way? (3/3/09)