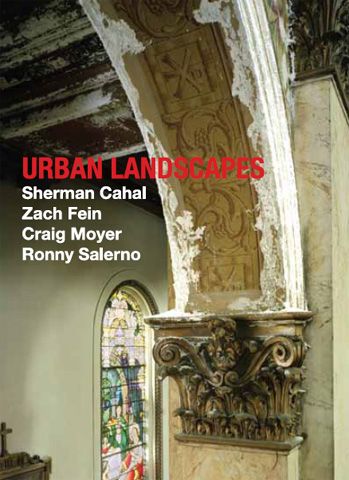 Urban Landscapes
, the third exhibit in "The Art of the Built Environment" series, opens with a reception Friday evening from 5 P.M. to 8 P.M at the
Betts House
, located at 416 Clark Street in the West End.
In
Urban Landscapes
, photographers
Sherman Cahal
,
Zach Fein
, Craig Moyer, and
Ronny Salerno
explore through beautiful and atmospheric images how neglect and abandonment affect our built environment, challenging the viewer to see potential in what many would perceive as a bleak and decaying landscape.
A gallery talk with the artists is scheduled for October 27 at 2 P.M. The exhibit will be on view until November 29.
The Betts House is open Tuesday through Thursday from 11 A.M. to 2 P.M., as well as the second and fourth Saturdays of each month from 12:30 P.M. to 5 P.M. Other days and times are available by appointment only.
Admission is $2 per person.
"The Art of the Built Environment" is made possible through a project support grant from
ArtsWave
.
Urban Landscapes
is also part of
FOTOFOCUS Cincinnati
, a biennial month-long regional celebration of historical and contemporary photography and lens-based art.
Previous reading on BC:
New Betts House exhibit to explore 'Soul of the City' (8/7/12)
Betts House exhibit series begins this evening (6/8/12)
Pen and ink drawings detail Cincinnati life (2/8/11)
Betts House wants your ideas, time (7/6/10)
Lectures, tours coincide with Betts' multi-family housing exhibit (5/10/10)