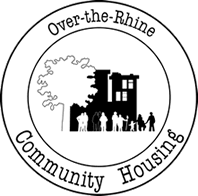 Tickets are still available for
Over-the-Rhine Community Housing's
sixth annual "Celebrating Our Beloved Community" fundraising event, to be held this Thursday from 5:30 P.M. to 7:30 P.M. in
Music Hall's Patricia Corbett Tower
.
The program will be led by professional storyteller Omope Carter Daboiku and will feature a multimedia presentation filmed and edited by Barbara Wolf showcasing the stories of people who call Over-the-Rhine home.
Two Partner in Building Our Beloved Community Awards also will be presented – one to
PNC Bank
for its commitment and investment in affordable housing in Over-the-Rhine, and one to Barbara Wolf for her lifetime of support of the Over-the-Rhine People's Movement.
Tickets are $50.
Guests will enjoy a catered dinner, to be topped off with a dessert selection of 20 homemade pies. Vegan and gluten-free dinner and dessert options will be available.
Over-the-Rhine Community Housing, formed in 2006 from a merger of ReSTOC and Over-the-Rhine Housing Network, is a non-profit working to build and sustain a diverse neighborhood. Focusing on affordable housing, the organization manages and develops properties, helps build community, and provides education and advocacy programs supporting homeless and low-income people and families.
Previous reading on BC:
Charrette kicks off vision study for part of OTR (7/30/12)
Council supports state tax credits for redevelopment of 7 buildings (3/26/12)
Cincinnati leaders to visit Columbus, learn about supportive housing (8/23/10)
Dorff showcases City Home, OTR 'Star Award' winner (4/28/10)
OTRCH to feature discussion on equity for underserved communities (10/29/09)