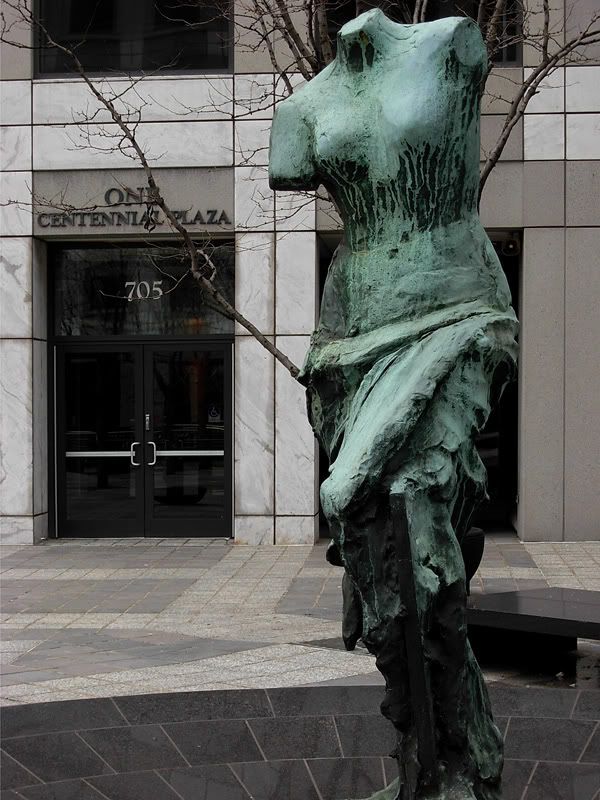 The first of two walkthroughs of a pair of Downtown office buildings takes place today at 1 P.M., one week before they'll be auctioned online.
Located
on the 700 and 800 blocks of Central Avenue
, Centennial Plaza I and III contain more than 225,000 square feet of Class A office space and a one-level, 88-space underground parking structure.
Bidding takes place on
Auction.com
between October 22 and October 24. The starting bid is $1.5 million.
An additional pre-bid tour will be held Friday from 1 P.M. to 3 P.M.
Owner New Boston Centennial LLC, an affiliate of New Boston Citimark, purchased the properties for $13 million in 1999.
In March, New Boston Centennial sued the City of Cincinnati, owner of Centennial II, alleging that it failed to abide by a 1985 agreement to pay 44 percent of maintenance costs for the plaza and common areas of the office complex.
According to the lawsuit, the City stopped paying the maintenance costs in 2009 following a $507,000 improvement project. New Boston Centennial is seeking to recover $114,000 in expenses.
A bench trial is scheduled for April 29, 2013 at 10:30 A.M. in the
Hamilton County Court of Common Pleas
.