A report on the potential traffic impacts of new developments in the City's Uptown neighborhoods is due before Cincinnati City Council by July 5.

The report will focus on the five-way intersection of Sycamore Street and Auburn and Dorchester avenues and the projects announced for The Christ Hospital and Cincinnati Children's Hospital Medical Center.


The Christ Hospital has begun a $265 million expansion project that will include the construction of a 332,000-square foot Orthopaedic and Spine Center, a 900-space parking garage, and a new materials management building. The materials management building is scheduled for completion by the end of 2013, the parking garage in early 2014, and the Orthopaedic and Spine Center scheduled for summer 2015.

And soon, Cincinnati Children's Hospital Medical Center will begin construction on a new $180 million, 15-story, 425,000-square-foot clinical sciences facility on its campus, also to be completed in summer 2015.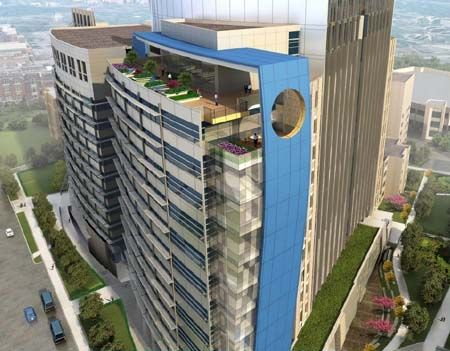 Council last identified the five-way intersection as a problem in a March 17, 2009 motion on blight along the Auburn Avenue corridor, calling it "confusing".

"Streets from this intersection lead to a major hospital, a major TV station, and many medical facilities and public agencies," said a statement accompanying the motion. "Unless a person is familiar with this intersection, it is almost impossible to understand where to go. Improved signage would help remedy this problem."

Improving safety and traffic flow at the intersection also has been identified as an objective of the Mount Auburn Urban Revitalization Plan, currently under development.

Previous reading on BC:
Diverse development team announces $37M Vernon Manor project to begin soon (4/14/10)
USGBC Cincinnati to host tours of Herald Building, DeSales Flats (1/4/10)
Vernon Manor parking agreements authorized (12/21/09)
Cincinnati motion to give Auburn Avenue corridor more attention (4/8/09)
Hospital expansion, or demolition by neglect? (1/28/09)