Those interested in doing business with Cincinnati Metro and its prime contractors are encouraged to attend a free vendor fair this evening from 5 P.M. to 8 P.M. at the Duke Energy Convention Center.

"Metro is more than buses," said Darryl Haley, Metro executive director of development, in a prepared release. "We purchase a wide variety of goods and services, from advertising agency services to zippered coveralls. This event will connect us to potential suppliers and provide information about how they can work with us."

Small businesses and businesses owned by minorities, women, and people with disabilities are strongly encouraged to attend.

Large firms such as Turner Construction and Cintas will have representatives on hand to provide information on their outreach programs, and a representative from the Ohio Department of Transportation's DBE office will also participate.

"Diversity starts at the top at Metro," said Metro CEO and General Manager Terry Garcia Crews. "We represent a diverse workforce and we welcome the opportunity to work with diverse supplier resources, as well. With a total budget of almost $120 million, Metro offers a great opportunity for all companies to do business with us."

The Metro Vendor Fair will be held in Junior Ballroom A on the convention center's third floor.

To RSVP or for more information, visit online or call (513) 632-7669.


Rail manager named

Metro has named Paul Grether as its new rail manager.

Grether comes from Atlanta, where he served as the manager of streetcar development for the Metropolitan Atlanta Rapid Transit Authority (MARTA) since 2005. Construction of a 2.7-mile line is now underway.

In Cincinnati, he'll be responsible for streetcar operations, vehicle maintenance, training, and other related duties.

Grether currently lives in Over-the-Rhine.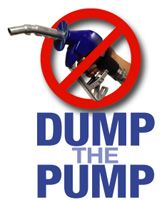 Dump the pump

In honor of Dump the Pump Day 2012, Metro and the Sierra Club will have booths at the seventh annual Paddlefest Kid's Outdoor Adventure Expo, tomorrow from 9:30 A.M. to 4:30 P.M. at Coney Island.

According to Metro, a hybrid bus will be available for viewing and visitors will have a chance to win prizes.

Previous reading on BC:
Cyclists ride buses for free tomorrow (5/16/12)
Metro unveils new system map (3/16/12)
Metro to update regional transit plan, study Uptown service (3/15/12)
Metro adds three hybrid buses to fleet (8/5/10)
Metro wins $1.9M for hybrid buses (6/10/10)