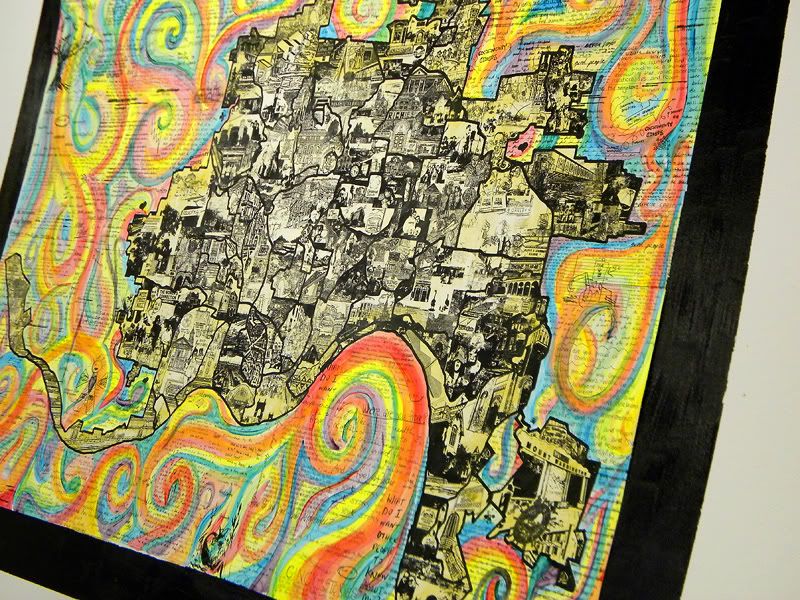 The Cincy Story Mural was unveiled yesterday evening at the Starfire Council of Greater Cincinnati in Madisonville.

Six art pieces were on display, telling Cincinnati's story through the use of more than 1,400 photos and handwritten stories submitted by people from all over the City during several "photo harvesting" events.

The murals were the brainchild of Krista Brinkmeyer, a Norwood resident completing her final project at Starfire U, a four-year program designed for young people with disabilities to continue their personal development beyond high school, becoming integral parts of the community through relationships and networks of support.

Starfire members, Public Allies Cincinnati, and volunteers from other organizations contributed to the project.

One mural will have a permanent home at Starfire. Four others will travel out into the community, and one was auctioned off last night.