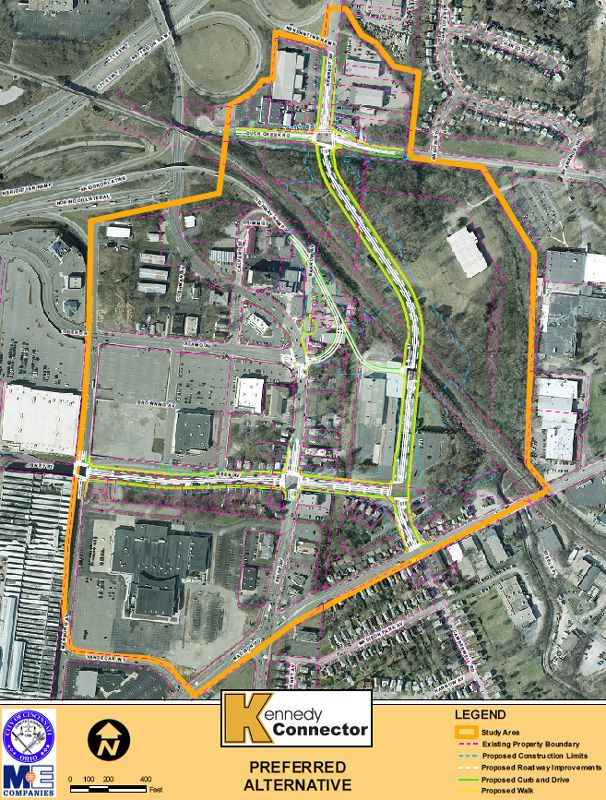 Construction on the Kennedy Connector,
a half-mile extension of Kennedy Avenue
that's expected to alleviate traffic on Ridge Road and provide better access from Madison Road to Interstate 71 northbound, began on Monday.
The first phase of the two-year, $30 million project began in three locations: On Ibsen Avenue, which will be closed between Marburg Avenue and Ridge Road and will be open on weekend afternoons; on Ibsen Avenue between Ridge and Madison roads, which will be closed until crews can install two new water mains later this summer; and at the intersection of Duck Creek Road and Kennedy Avenue, where a temporary roadway is being built so that construction crews can eventually build the new extension of Kennedy Avenue.
Duck Creek Road between Ridge Road and Kennedy Avenue will be limited to one lane of eastbound traffic only.
When complete, Kennedy Avenue will run parallel to Ridge Road and connect Duck Creek and Madison roads. Specific improvements include:
A new five-lane Kennedy Avenue with a center, left-turn only lane. New landscaping, sidewalks, and bicycle infrastructure will be added.
A realignment of Ibsen Avenue between Marburg and Ridge avenues, with Ibsen Avenue continuing eastward to tie into the Kennedy Connector.
Realignments and intersection improvements at Ibsen Avenue and Ridge Road, Ibsen and Marburg avenues, and Alamo Avenue and Ridge Road.
Replacement of Barrow Avenue as the access point to Interstate 71 southbound with a new City street. Barrow Avenue will end in a cul-de-sac.
The Kennedy Connector project is one of the transportation and infrastructure improvements identified by the
Eastern Corridor
project, a multi-modal transportation project to address travel demand between Downtown Cincinnati and western Clermont County.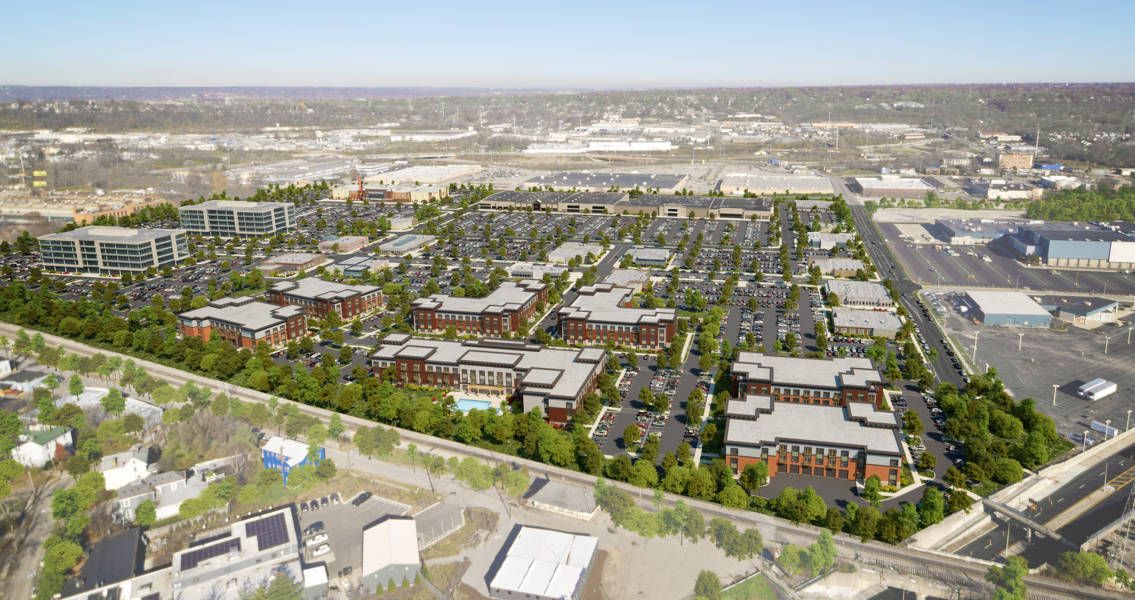 The roadway also is expected to support the long-awaited redevelopment at Oakley Station, the redevelopment of 74 acres at the former Cincinnati Milling Machine site at
4701 Marburg Avenue
.
Now under construction, the $120 million project will include the 302-unit Boulevard at Oakley Station apartment development, a 55,000-square-foot
Cinemark
movie theater, 350,000 square feet of retail space, 250,000 square feet of Class A office space, and 4,250 surface parking spaces.
Previous reading on BC:
Oakley Station residences win LEED tax exemption (4/9/12)
City to accept up to $12M for Kennedy Connector road project (3/28/11)
Hearing on Oakley Station remediation tonight (3/8/11)
Cincinnati to apply for federal transportation grants (4/1/10)
Oakley open house shows Kennedy Connector preferred alternative (6/25/09)