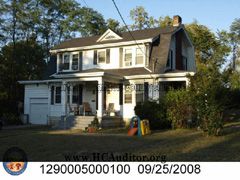 NEIGHBORHOOD:
Kennedy Heights
YEAR BUILT:
1922
USE:
Single-family dwelling
OWNER:
David A. Walker
ASSESSED VALUE:
$96,210
HAZARD:
February 2011.
CONDEMNED:
October 2009, following a roof collapse from prior fire damage.
ORDERS:
April 2009, ordered barricaded and vacated by the City following a severe fire.
REASON RAZED:
Declared a public nuisance and entered into the City's hazard abatement program. The house was razed on March 1, 2012, kicking off Kennedy Heights' Neighborhood Enhancement Program 90-day blitz.
MAP