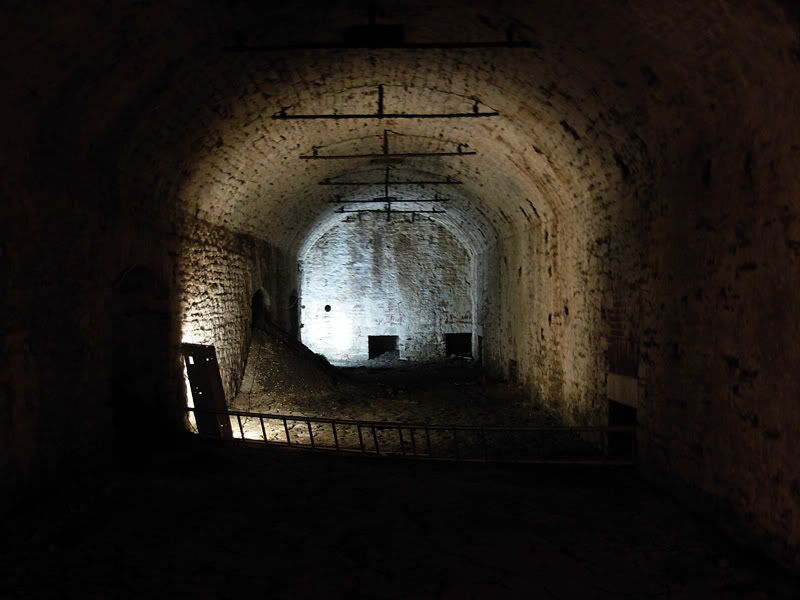 The Queen City Underground Tour returned for its third season this past weekend to sold out crowds.
"This is a really exciting time, we expect to see large crowds going through Over-The-Rhine this year," said Brad Hill, co-owner and strategic specialist for tour operator
American Legacy Tours
.
In anticipation of the crowds, tour times will be expanded next month, and even more will be added in June, July, and August. Several new tour guides have been hired.
"We found that the summer and fall were the peak season for what we were doing," said Dave Kohake, director of human resources. "Tours do sell out, but we have the capacity to handle very large crowds. We anticipate in by June we will be running seven to ten tours a week. We learned a lot last year."
To accommodate the large groups, several new tour guides have been hired.
And beginning this year, an Ultimate Underground Tour will be offered. This tour will include extra buildings and will last a half-hour longer than the standard tour.
"This tour more than any other will leave the customers with an understanding of the challenges and importance of historic renovation," said Mac Cooley, director of program development. "For those that love old buildings there is nothing better in the United States. We know. We went on about 40 other tours this year across the US to compare."
In addition to the Queen City Underground Tour, American Legacy Tours offers the Newport Gangster Tour, the Civil War Cincinnati Tour, the Queen City is Haunted Tour, the Newport is Haunted Tour, the Haunted Covington Tour, the Spirit of Christmas Tour, and, coming soon, the Rookwood and Wine Tour.
Tours depart from Cincy Haus at
1218 Vine Street
, where the group also operates a small Cincinnati-themed gift shop.
Previous reading on BC:
Photos: Beer and God (7/1/10)
Photos: The spirit of Over-the-Rhine (6/17/10)