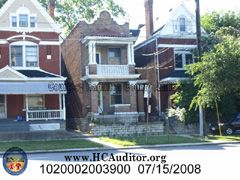 NEIGHBORHOOD:
Corryville
YEAR BUILT:
1911
USE:
Single-family
OWNER:
Duke Energy Ohio, Inc.
ASSESSED VALUE:
$299,000
HAZARD:
--
CONDEMNED:
--
ORDERS:
Dating from August 2010, for retaining wall, soffit, tuckpointing, paint, and trash. Identified during the Neighborhood Enhancement Program.
REASON RAZED:
Razed for the upgrade and expansion of Duke Energy's Rochelle substation.
MAP