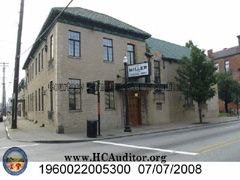 Cincinnati City Council has passed unanimously an emergency ordinance authorizing a Community Reinvestment Area (CRA) tax exemption agreement with 4138 Hamilton Avenue, LLC (
City Center Properties
), a move that will allow for the remodeling of the former funeral home in Northside.
The $315,590 project would include electrical and HVAC upgrades and tenant build-out to create new Class B office space for up to four tenants in what is now Knowlton Park, which was built in 1875 and served as the long-time home of Chas. A. Miller Sons Funeral Home until its consolidation with the
Busse & Borgman Funeral Home
on Central Parkway in 2008.
The first-floor tenant will be
Caracole, Inc.
, a non-profit organization that provides housing and supportive services to persons and families living with HIV/AIDS.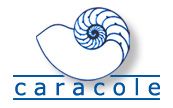 Caracole has outgrown its current administrative office space at
1821 Summit Road
in Roselawn, having seen its staff more than double from 14 to 29 after absorbing many of
Stop AIDS Cincinnati's
1,100 clients. Stop AIDS was alerted last March that it would lose $700,000 in Ryan White Part B funding, federal money distributed through the
Ohio Department of Health
that was used to pay its case management staff.
On the second floor,
Future Life Now
, dedicated to promoting life change through movement and mentoring – including use of the
Feldenkrais method
and neuro-linguistics programming – will occupy approximately 2,500 square feet.
Two other spaces, a 2,000-square-foot second-floor office and 4,000 square feet in the detached former hearse garage, have yet to be leased.
The entire project is projected to be completed by early summer.
The 12-year, 75 percent property tax exemption will reduce the developers' tax liability by $79,440 over the life of the agreement and retain 37 full-time equivalent jobs.