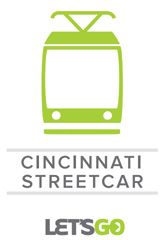 The City of Cincinnati's streetcar project team will be holding an informational meeting for firms interested in becoming registered as a disadvantaged business enterprise (DBE) on Thursday at 6 P.M. at the
Duke Energy Convention Center
, 525 Elm Street, Downtown.
During the free event, participants also will have the opportunity to network and to have one-on-one discussions with members of the project team.
The federal DBE program, which operates under the guidance of the
U.S. Department of Transportation
, was established to "level the playing field" by ensuring that small minority- and women-owned businesses and firms owned by other historically disadvantaged persons can compete fairly for contracts and subcontracts in the transportation industry.
Benefits of participating in the DBE program include ongoing training opportunities, the availability of technical- and business-related supportive services, and inclusion in a centralized listing used for contracting opportunities.
The first segment of the streetcar route, connecting The Banks at Second Street to just south of McMicken Avenue in Over-the-Rhine, is expected to create more than 300 construction jobs and 25 permanent operations jobs.
The project broke ground with a ceremony on February 17, and construction has begun with the replacement of the water main on Elm Street between 12th Street and McMicken Avenue.
Previous reading on BC:
Winburn: Scrap streetcar, look into 'trolley' buses (4/4/11)
Streetcar stops announced, advocacy continues (2/21/11)
Contract expiration, FTA require new streetcar bids (1/17/11)
$25M federal grant means streetcar can proceed (7/12/10)
Cincinnati approves $64M in streetcar bonds (5/13/10)