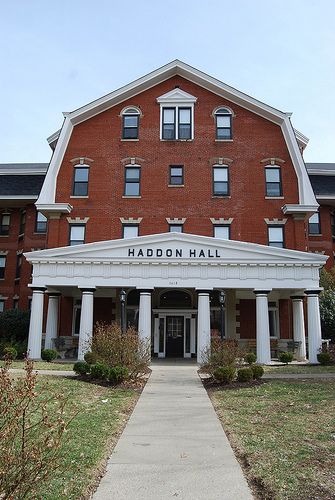 The renovation of Avondale's historic Haddon Hall Apartments got a big boost last week with the approval of $6.725 million in Multifamily Housing Bonds by the board of the
Ohio Housing Finance Agency (OHFA)
.
Wallick-Hendy Development Company
is embarking on a $12 million renovation of the four-story, 130,000-square-foot building that will upgrade the roof, windows, carpets, vinyl flooring, kitchen cabinets and counter tops.
Construction is scheduled for completion by the fall of 2014.
Haddon Hall was constructed in 1910 and was listed on the
National Register of Historic Places
in 1982. Since 1982, the 114-unit building has been home to low-income seniors and people with disabilities.
OHFA's funding is part of more than $20 million in affordable housing initiatives and more than $13.7 million in Multifamily Housing Bonds approved by the board for projects throughout the state. The tax-exempt bonds are used to fund construction and mortgage loans at below-market interest rates.
The Haddon Hall project was awarded more than $1 million in
Ohio Historic Preservation Tax Credits
earlier this year.
Photo credit: Ohio Office of Redevelopment on Flickr, CC BY 2.0
Previous reading on BC:
OHFA issues RFP for study of affordable housing tax credits (3/13/12)
More than $3.4M awarded for Ohio affordable housing development, assistance (3/17/11)
OHFA awards $2M in affordable housing tax credits to Anna Louise Inn, North Rhine (7/5/10)
$1.76M HOME loan to aid St. Paul Village rehab (6/23/10)
Two Cincinnati projects win federal tax credits (7/7/09)