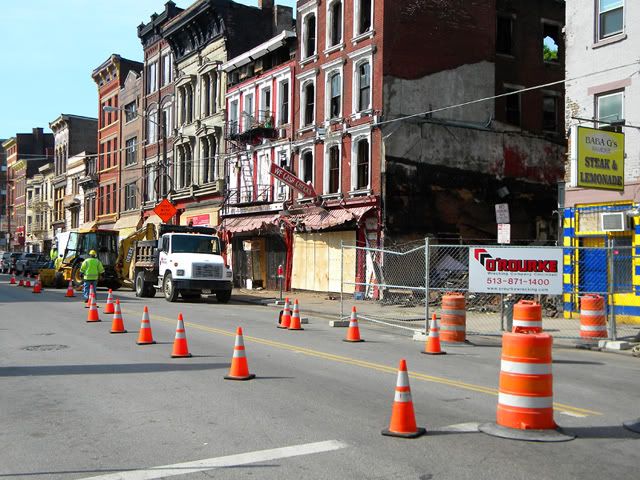 The remaining fire-charred buildings that housed Smitty's clothing shop will remain standing for now.

Ed Cunningham, manager of the City's Department of Community Development Property Maintenance Code Enforcement Division, says that the buildings along the 1400 block of Vine Street in Over-the-Rhine will be cleaned up and surrounded by an eight-foot fence.

The City has declared the buildings a public hazard, meaning they will have to be brought up to minimum code or they could still face demolition. They were scheduled for emergency demolition this morning.

The cause of Wednesday morning's fire is still under investigation. Owner Larry Ashford has said that he's like to relocate his business somewhere in the neighborhood.