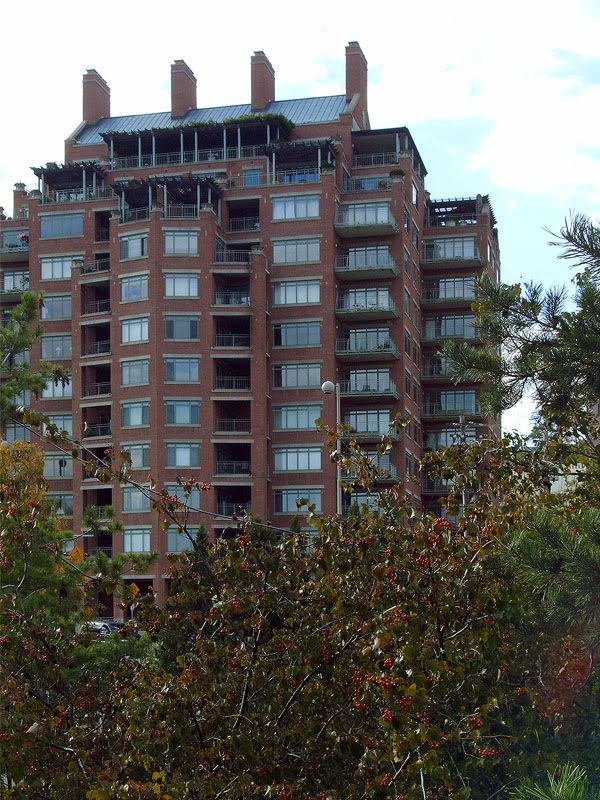 Views of the Ohio River from some Adams Place residences will likely remain obscured, according to a memo to Cincinnati City Council from Cincinnati Recreation Commission (CRC) Director of Recreation Dr. Norman Merrifield.

In January, resident Martha Jones sent a letter to Merrifield, saying that one of the main reasons she purchased in Adams Place was because of the beautiful views.

With those expensive views now blocked by large trees, brush, and view-obstructing limbs along the Sawyer Point Park riverbank, she asked that the CRC prune some of that vegetation.

"This would not only help restore our sadly diminished views from Adams Place, but also improve and create enhanced views of the river from many points within the park itself for the delight and benefit of park visitors," Jones said. "I believe that these improvements can be well effected without sacrificing the health of tree or jeopardizing the stability of the riverbank."

But a January site assessment by CRC staff, a CRC horticulturalist, and a Cincinnati Parks arborist found that doing so could do significant damage to the park, Merrifield said, because the park lies on the outside bend of the Ohio River – where its erosive forces are greatest.

"Removing the volume of trees and vegetation necessary for clear and unobstructed views of the river from the Adams Landing property would result in significant erosion control problems and would negatively impact the health of the trees and the infrastructure of the park," he said.

CRC policy also dictates that pruning and tree removal should only be done to address safety and environmental concerns.

"At this time, the resident's request for tree removal, pruning and topping do not meet either criterion," Merrifield said.

In an attempt to satisfy Adams Place residents' concerns personally, CRC staff met with representatives from Adams Landing on February 24 to discuss their findings and to provide information on upcoming landscape work at the park.

"Outcomes from the ongoing landscaping work, which will include heavy pruning of selected existing plants and complete removal of selected existing plants, will provide some resolution to the residents' concerns," Merrifield said.