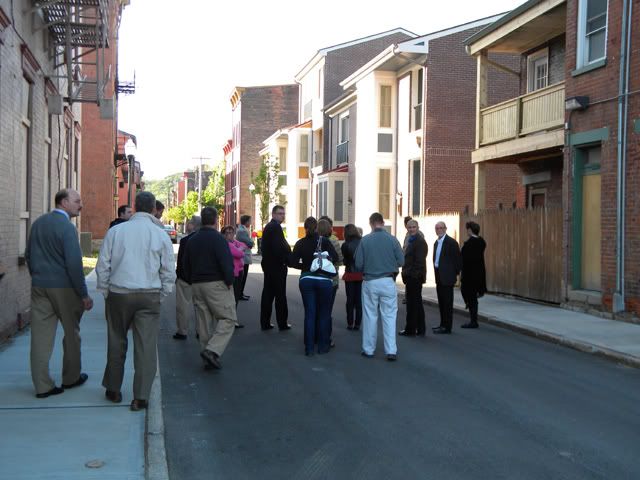 Schickel Design Company's Martha Schickel Dorff hosted a tour and presentation of the City Home development yesterday evening at her offices at 124 W 14th Street.

The tour was the culmination of a day in which Schickel and development partners 3CDC, Over-the-Rhine Community Housing and Eber Development were honored with the Over-the-Rhine Chamber of Commerce 2010 Property Development of the Year "Star Award" for the project, consisting of five new townhomes and six renovated condominiums along the 1400 block of Pleasant Street.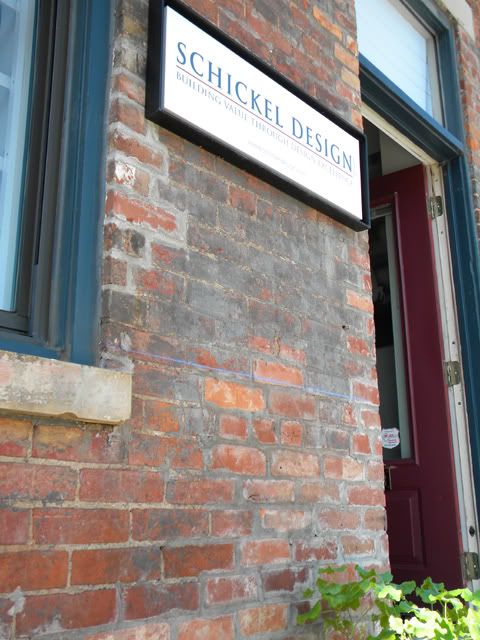 A classic study

Dorff moved her practice from Loveland to Over-the-Rhine five years ago, rehabbing a vacant shell into her offices and personal residence.

Calling the neighborhood "a classic study in urban design", she's still humbled by the vision of the German immigrants who built it.

"Why would people choose to come back [to Over-the-Rhine]?" Dorff said. "That's where we pick up and carry that story on."

But moving into a neighborhood with such a long-standing bad reputation took a lot of faith, which she said is part of her personal philosophy.

"Intangible things have tremendous power," Dorff said.

One other thing she takes to heart is the concept of transfiguration – and the ability to see greatness in the midst of heavy decay.

"The best work comes when the spirit is willing and able to let go of itself," Dorff said.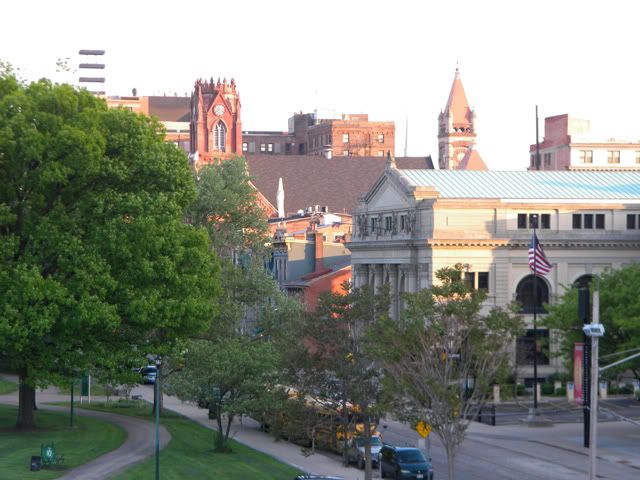 A world-class neighborhood

Four years in the making, the first phase of City Home was completed in 2009. At buildout, the project will include 25 for-sale townhomes and condominiums and a new commercial space at Race and 14th streets.

Dorff's vision for the development was to create a lively, walkable neighborhood out of a place that had been known for vacancy and high crime.

"The area around City Home is a world-class neighborhood," Dorff said. "This project builds on that fact."

The design is meant to be a positive interface between the old and new, she said. And Pleasant Street's widened sidewalks, street trees, and bump-outs return it to its days as a quiet, residential street.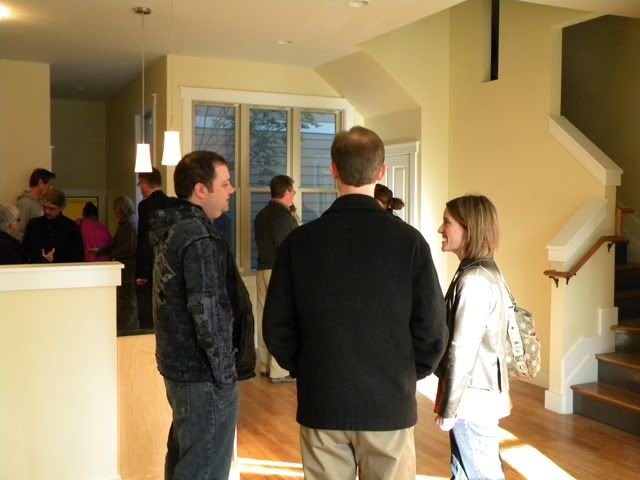 "The role of the street is more than a thoroughfare," Dorff said. "We wanted to keep traffic slow and integrate walking, creating a living street where both driving and walking become compatible."

Additionally, sustainable building practices were used for the new construction townhomes, which Dorff said was a must in Over-the-Rhine. Each has achieved Energy Star level 5 status for energy efficiency, materials conservation, site selection, and water management.

Energy bills are projected to be about $80 per month.

"When this neighborhood was built, green wasn't something people talked about," she said. "It was just woven into their fabric of everyday life. We're trying to re-learn some of this old wisdom."

Previous reading on BC:
Over-the-Rhine, as usual (11/9/09)
CDCAGC annual awards honor excellence in community development (7/1/09)
Gateway III funding agreement amended (4/1/09)
Gateway III funding agreement to be amended (3/24/09)
City Home hits the market (2/25/09)