More than 120 people gave their opinions on how Kenton County's hillsides should be developed – or left pristine – Wednesday evening at Notre Dame Academy, the first of several planned public meetings for the Hills Project.

Using keypads to answer a series of multiple-choice questions, attendees were part of the beginning of an 18-month process to brainstorm ideas that will inform the Northern Kentucky Area Planning Commission (NKAPC) as it updates the county's comprehensive plan, which by law must be updated in 2011.

"As the price of gas has steadily crept upward, and as the public and newer generations have started to show a greater attraction to living in more urban areas than out farther in the suburbs, there has been increasing pressure for developing on our hillsides," said Dennis Gordon, executive director of the NKAPC. "That pressure and that development has actually leveled some of our hillsides here in Kenton County."



A recent concern

The development of hillsides was first mentioned in the county's 1972 comprehensive plan, although it stopped short of offering any policy direction.

A lack of demand for hillside development kept the issue on the back burner until 1991, when rapid development along Cincinnati's hillsides prompted a major, region-wide study by the Hillside Trust.

Recent pushes for development, such as a 2006 proposal that could have brought up to 150 townhomes to 7 acres of hillside at the terminus of Rays Lane in Covington, have caused citizens to become more vocal about zoning issues and hillside standards.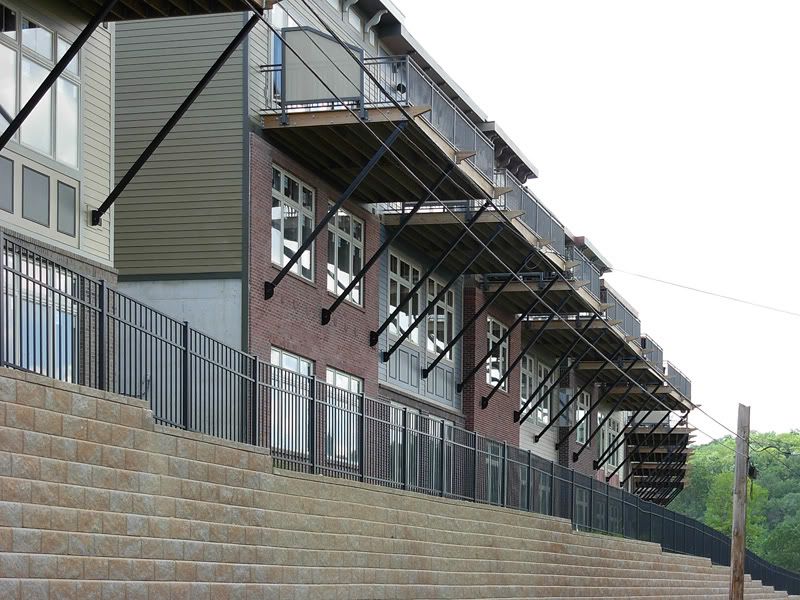 Gordon said that the NKAPC felt that it was "more than time" to engage these citizens and to codify county policy. He added that regulatory questions would be forwarded to respective local governments for consideration by their zoning boards.

In early 2008, they commissioned fourteen students from the University of Kentucky Department of Landscape Architecture to start the Hills Project's preliminary phase: a report based on a focus group session of developers, government officials and environmentalists; three public meetings; and a survey of hillside owners.

A starting point for the project's current phase, the report contains an inventory of the county's hillsides, natural and man-made assets particular to those hillsides, and development precedents and best practices.



Open space, low density preferred

The crowd at Notre Dame Academy was largely male, over the age of 46, and long-time residents of Kenton County – most from suburban areas.

More than 90 percent felt that the issue of hillside development was "somewhat" or "very" important, although many flatly refused to answer questions pertaining to development patterns and intensities.

Among the other findings from the questionnaire:

Single-family, low-density development was preferred as the appropriate type of hillside development.
Non-residential uses were largely seen as inappropriate for hillsides.
Development options of any density that included open space were preferred over all development options lacking open space.
It's appropriate to use public money to preserve hillsides.
People should be able to use their property as they see fit, as long as it's in a legal fashion.
Following the questionnaire, a panel discussion led by a 16-member steering committee covered many of the issues not included in the questionnaire, including safety and environmental consequences, stormwater management, compensation for loss of land use, liability and maintenance issues facing local governments, and the hidden economic potential within each hillside.
No future meetings have been announced, but Gordon said that Kenton County's citizens will be kept in the loop throughout the entire process.
"We're starting with a clean sheet of paper," he said. "We're going to fill that page with what you're telling us."