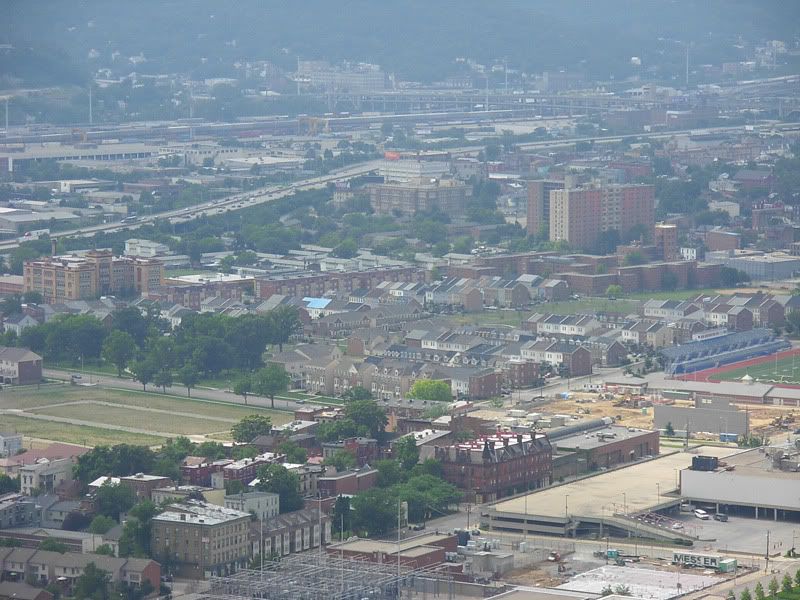 With the impending reconstruction of the Brent Spence Bridge and Interstate 75 through the Mill Creek corridor, the City of Cincinnati and Metropolitan Sewer District of Greater Cincinnati have teamed up on an ambitious study of the valley's future.

Urban Design Associates (UDA), creators of the Cincinnati Riverfront Plan, is leading the public process for Revive I-75, an exploration of economic development, neighborhood revitalization, green infrastructure and transportation improvements around the Mitchell Avenue interchange, the I-74 interchange, the Hopple Street interchange, and the Queensgate/Central Business District area.

At a public meeting held at Cincinnati State Technical and Community College last Thursday, more than 120 people attended a project overview and breakout sessions for each of the four study areas, brainstorming their visions for the corridor's future.

A follow-up session is scheduled for January 14, during which Urban Design Associates will present some preliminary design alternatives developed from the attendees' ideas.

"The format will be similar — a presentation and then breakout discussions that will allow attendees to react to the sketches and provide comments directly to UDA," says Stacy Stufft of Vehr Communications, part of the Revive I-75 project team. "UDA uses this input as they develop the final design recommendations."

A final plan could be completed as early as next March, and recommendations are expected to be included in the City's new master plan.

Cincinnati City Councilmember Roxanne Qualls chairs council's Subcommittee on Transportation and Infrastructure, a body whose jurisdiction is Interstate 75 and the Mill Creek corridor.

"The I-75 corridor is one of the busiest in the nation for moving people and goods, and cuts through the heart of our city," Qualls says. "The current project to redesign the corridor from the Brent Spence Bridge to I-275 will have a profound impact on our city and the region."