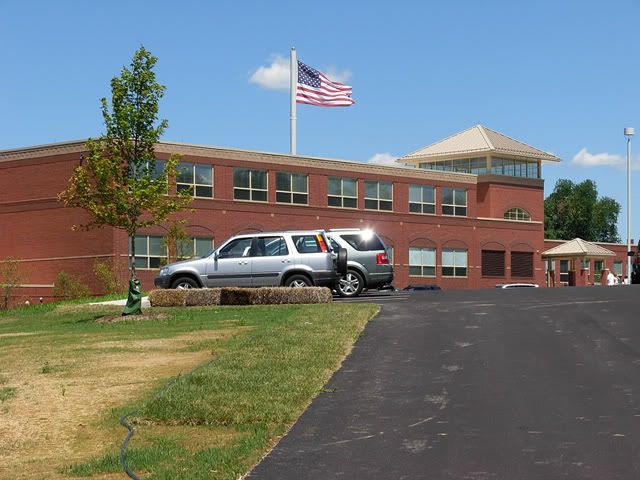 Pleasant Ridge Montessori School has been awarded LEED Silver by the U.S. Green Building Council (USGBC), making it the first Ohio public K-12 to achieve LEED certification.

The 75,310-square-foot building, designed by SHP Leading Design, includes such sustainable features as a white reflective roof; a high-efficiency HVAC system; low-flow toilets and water fixtures; low VOC-emitting products; convex blinds within the glass, sloped ceilings and transom windows that channel natural light into each room; and a raised flooring system for improved ventilation.

"This announcement is a monumental achievement for SHP, Cincinnati Public Schools and the community of Pleasant Ridge," said Charlie Jahnigen, SHP vice president. "This building has changed the way we design by influencing design standards at both the district and state level."

The achievement was so monumental that the Cincinnati Public Schools (CPS) board of education passed a resolution in September 2007 requiring all new construction projects to be built to LEED Silver standards. Later that month, the Ohio School Facilities Commission passed a resolution requiring all schools seeking state construction funding to build to LEED Silver standards – with strong encouragement of the pursuit of LEED Gold.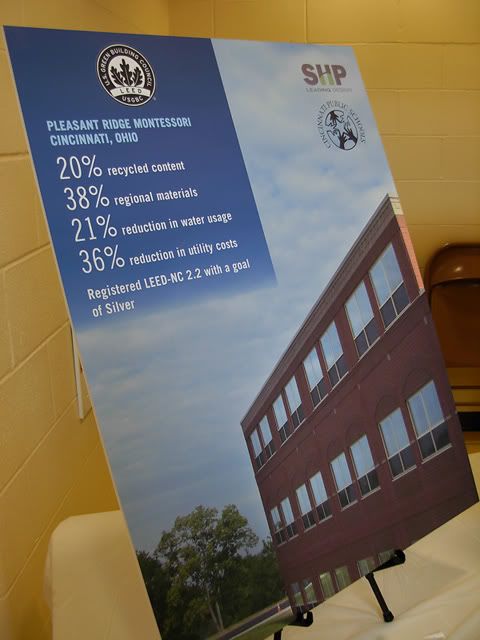 "Everyone involved in this new school should be very proud," Jahnigen said. "Pleasant Ridge provided an incredible opportunity to realize the benefits of sustainable design, and CPS has proven to be an invaluable partner in the process."

The green and healthy aspects of the building's design have led to a jump in enrollment as well, with the number of students increasing from 317 in May 2008 to 572 this year.

Pleasant Ridge Montessori School, serving grades PK-6, is the neighborhood school for Pleasant Ridge, Amberley Village, Golf Manor, and parts of Columbia Township, Kennedy Heights and Silverton.

Previous reading on BC:
Inside Pleasant Ridge Montessori (8/15/08)
CPS aerial updates (4/11/08)