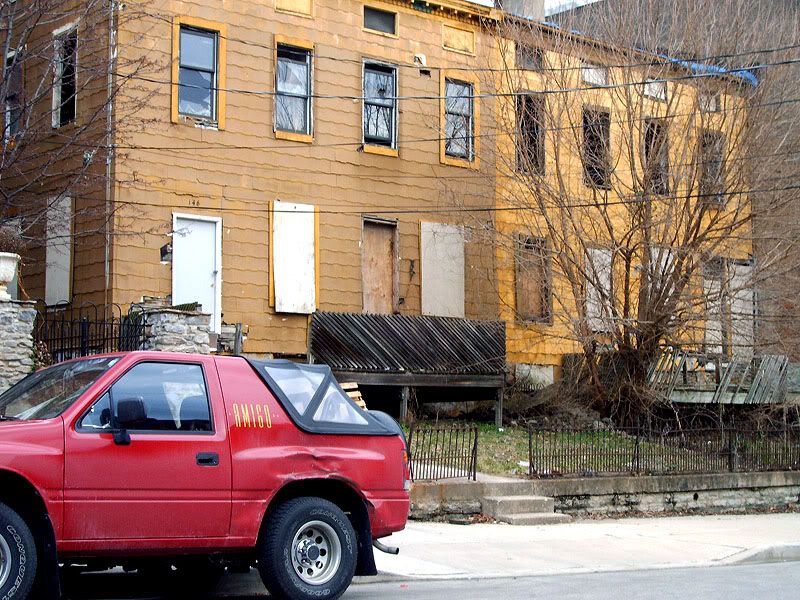 At last week's meeting of Cincinnati City Council's Vibrant Neighborhood Committee, Councilmember and committee chair Roxanne Qualls said that the City administration has no objection to looking at changes that could stem the high number of emergency demolitions in Over-the-Rhine and help protect the hundreds of currently endangered historic buildings.

Over the summer, a group composed of members of the Over-the-Rhine Foundation (OTRF), Cincinnati Preservation Association, and the Over-the-Rhine neighborhood made three presentations to the committee outlining what the loss of more buildings would mean to the City, what policies are enabling the frequent demolitions, and a specific set of more than 30 recommendations that could slow down or stop them.

And while a July report seemed to indicate that the City was hesitant about making changes to its building code and funding a possible receivership program – what OTRF executive director Mike Morgan called a "status quo" approach – Property Maintenance Code Enforcement (PMCE) division manager Ed Cunningham, speaking on behalf of the Department of Community Development, told the committee that that wasn't the case.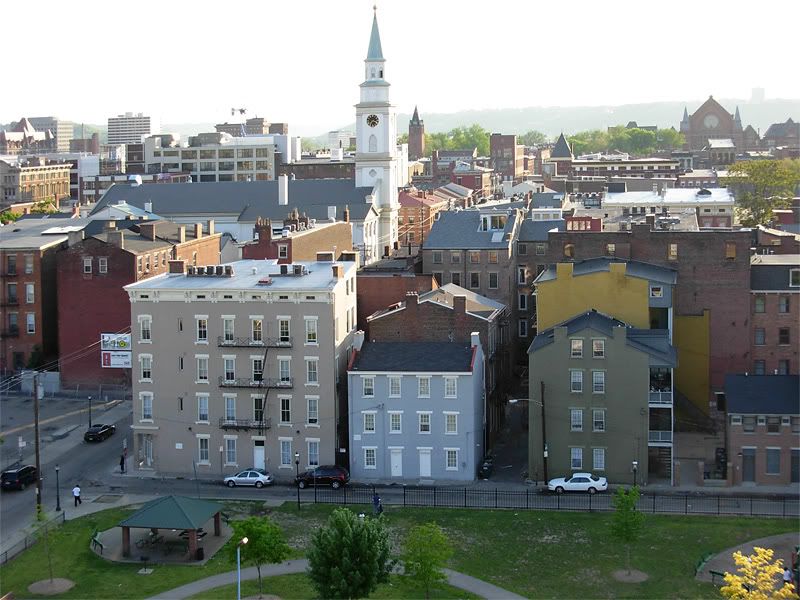 "I really don't think we're as far apart as the reply might indicate," he said. "The good news is that I think that we all want the same thing, and that's to preserve the historic character of our city. It's just a matter of working on these ideas a little more and trying to come up with the best ones that can be implemented."

Morgan agreed.

Since the report, Morgan said that he and Cunningham have had many "positive conversations" about proposed changes.

"I think it's important that we move forward, and that we define how do we accomplish these things," he said.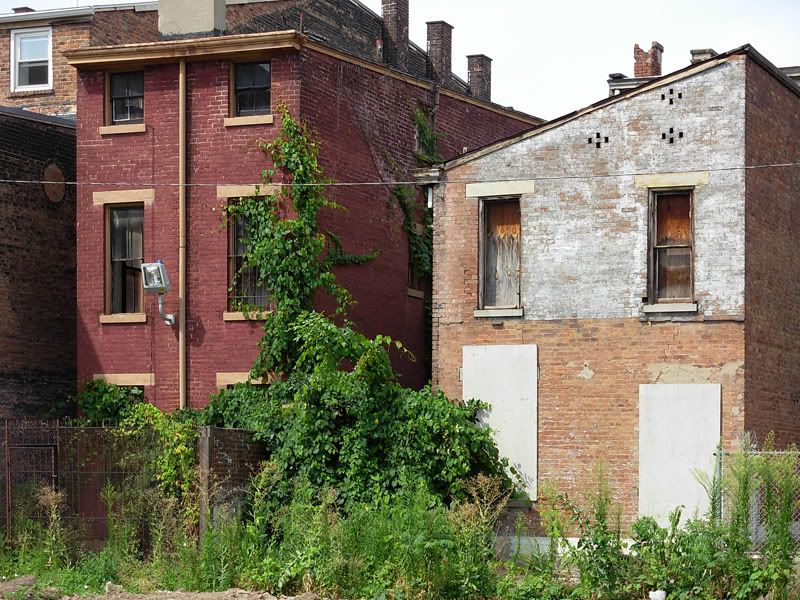 Still on the table

Cunningham said that not making changes to the code from time to time to address new realities would be unusual, and that all of the recommended code changes were still on the table.

However, his main concern is that his department is not handcuffed by code changes that would keep it from abating potentially hazardous situations.

"We do not, in any of these recommendations, want to create a situation where we are creating actual peril anywhere," Morgan said. "We just want to make sure that we're not getting to that point of peril as frequently, and that emergencies are actually emergencies and that we're intervening in a more productive way."

Another concern is the Vacated Building Maintenance License (VBML), which made its way into the municipal code during Qualls' first stint on council from 1991 to 1999.

Qualls said that it would be worth looking at the VBML's effectiveness, and if it may need to be tweaked.

"I don't think that people anticipated some of the consequences of that particular ordinance," she said. "The intent was to discourage the type of mothballing of buildings. It was not designed to inhibit the renovation and rehabilitation of buildings, nor to penalize people trying to do it."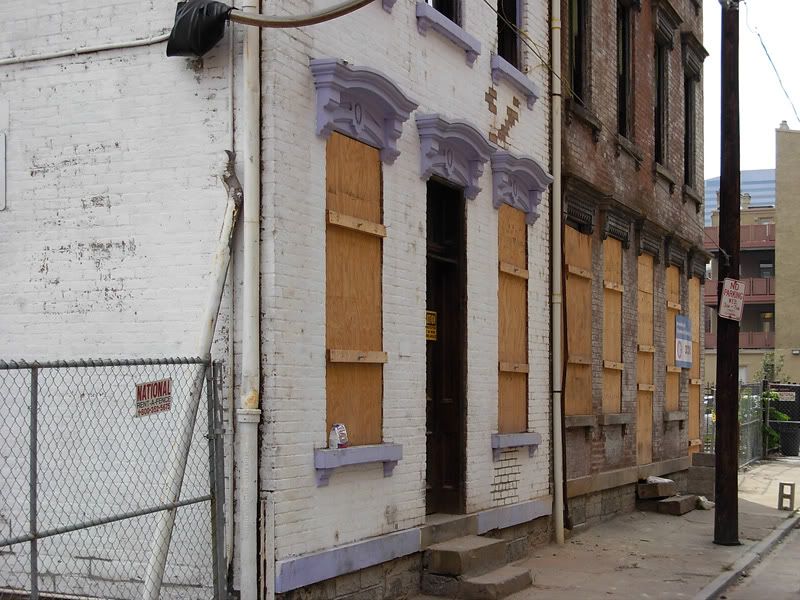 Receptive

A proposal for receivership – a process in which a judge appoints a non-profit receiver to bring a building up to code, then offers it back to the owner for the cost of repairs or offers it for sale to a third-party – was found to be problematic in the July report due to the City's budget problems.

Still, Cunningham sees merit in the idea.

"Unfortunately, we're not in a real good position right now to fund any new programs," he said. "I think it's an excellent tool. It's an underutilized tool, and, in some cases, it's the best tool to address a historic property."

But Morgan said that his group is looking into other funding options. It has submitted a request for $2.8 million in federal stimulus funding, an application that has been supported by a council resolution, PMCE, and, most importantly, State Senator Eric Kearney (D-9th).

Morgan said that his fingers are crossed that the receivership program will be funded, because economic analyses have shown that the $2.8 million could provide a $20 million boost to the local economy and create more than 530 jobs.

"I hope in our City that everyone keeps their fingers crossed, because it would be an opportunity to do a significant difference, and to do the things that I think we all recognize would be a very positive change to the neighborhood with no expenditure of City money at all," Morgan said.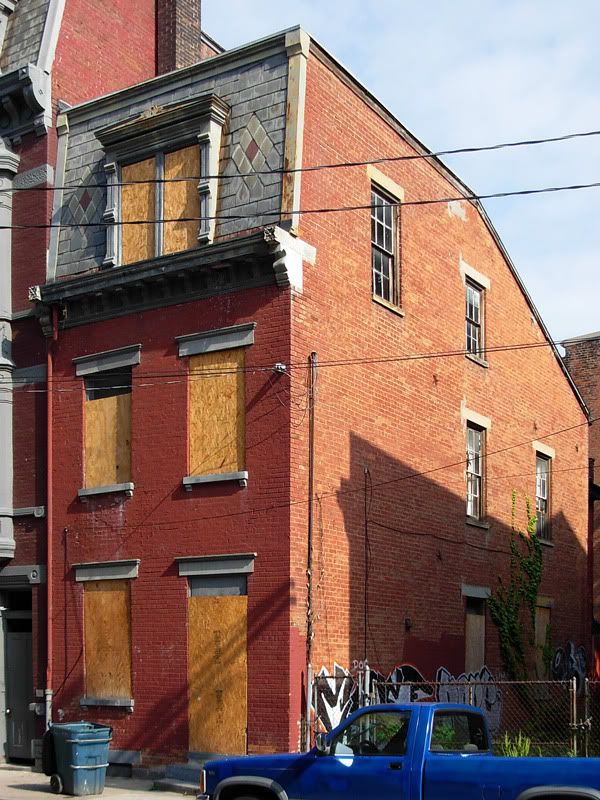 City as surety

Councilmember Chris Monzel asked specifically about how much money might be needed for a proposed loan program, which could help third parties acquire properties that have fallen into receivership.

Morgan explained that the program could operate at little or no cost to the City, with the City acting as a surety for an appraisal gap between what a bank would finance and what amount of money it would take to purchase the building.

City expenditures, if any, would go to support, staff, and training.

"I'm hopeful that if we put the right kind of partnership together, we can also find private money or possible grant funding for the purpose of administering those programs," Morgan said.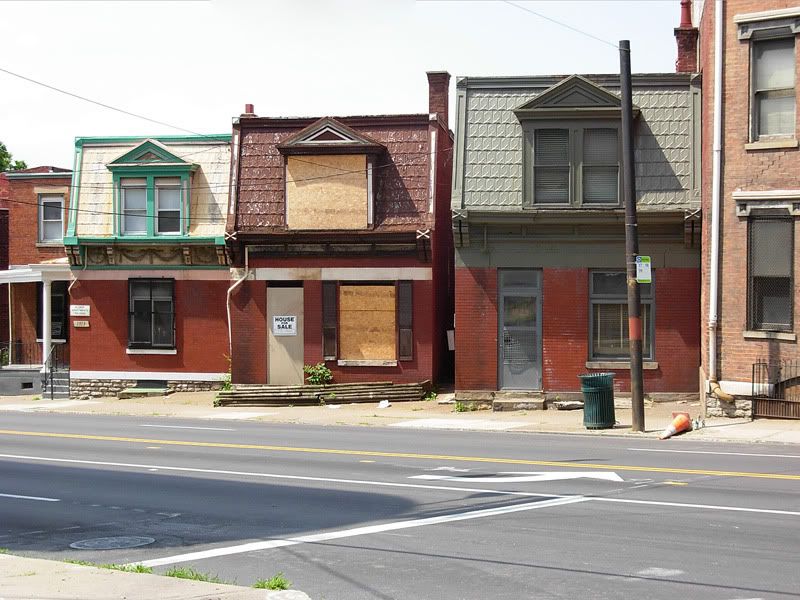 Moving forward

Qualls currently is circulating a motion that would appoint a task force consisting of two subcommittees to further study the recommendations, with a vote expected within the next couple of weeks.

Councilmember Cecil Thomas already has made known his support for the motion and sees the value in the appointment of subcommittees.

"I think this is a good start," he said. "I'm very supportive of it, and I'm looking forward to getting feedback from the committees that will allow us to make an informed decision."

Danny Klingler, Over-the-Rhine resident, urban planner, and trustee for OTRF, hopes that the process doesn't take too long.

"I just want to encourage, if possible, that we act with all due speed on this because, as you've heard today, we do encounter those emergency situations," Klingler said. "And, in fact, it came to our awareness just yesterday that yet another one is going to be taken down, probably within the next two, three days...maybe a week."

Previous reading on BC:
Dohoney: Most OTRF preservation recommendations 'probably unfeasible' (8/5/09)
Morgan, OTR group propose changes to City code enforcement (7/21/09)
Group petitioning council to stop Over-the-Rhine demolitions (6/10/09)