Camp Washington community organizer Joe Gorman is sick of the condition of the Crosley Building, a prominent building located at 1331 Arlington Street, a key northern gateway into the neighborhood.

Recently, Gorman fired off an e-mail to Todd Hosea, vice president of building owner Hosea Worldwide, Inc., calling the building a "wide open eyesore" and asking him if there was any chance of the company taking a more aggressive stance on getting the building closed up and the graffiti removed.

Hosea has owned the 300,000-square-foot industrial building since 1998, but has been unable to maintain it.

"It is very dispiriting to our efforts to improve Camp Washington when the Crosley sits above all else in all of its inglorious decay," Gorman said. "(I am) sick of seeing it in such graffiti-covered despair."

To bolster his point, Gorman referred to a recent post by Gordon Bombay on his Queen City Discovery blog, where he and two other urban explorers were able to reach the top of the ten-story watchtower.

According to Gorman, a door on the roof is hanging by its hinge, providing wide-open access to the roof.

"I am surprised that metal parts from the machines on the roof haven't been thrown onto the street below," he said.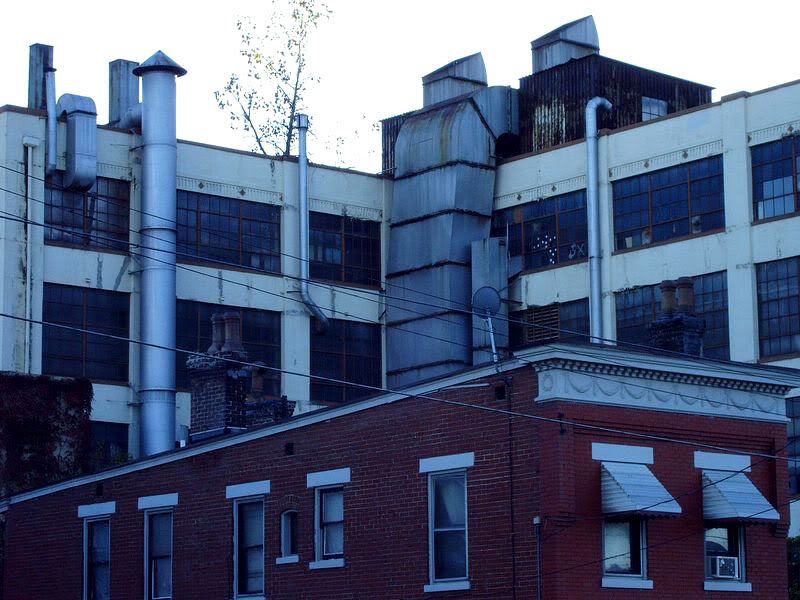 Gorman also said that Keep Cincinnati Beautiful has offered Hosea paint to cover the graffiti, but has not received a reply.

Hosea has attempted to sell the building over the past four years, and is exploring a Clean Ohio Assistance Fund grant from the Ohio Department of Development to perform a Phase II Environmental Assessment on the property to better market it to developers.

The City has requested $4.3 million in American Recovery and Reinvestment Act of 2009 funding through the Community Development Block Grant for cleanup and rehabiliation costs, which is expected to create 300 jobs.

In the meantime, Gorman wonders why the City isn't pursuing Hosea more aggressively, noting that the company also owns the blighted Lunkenheimer Building, located at the southern gateway into South Fairmount.

"We have called the cops and asked the building inspectors to check on the building," he said. "Firemen have checked it out also. Why can't there be a City policy that forces owners of abandoned buildings to clean up or take down the remnants?"

Previous reading on BC:
Environmental assessment could help Crosley Building owner better market property (6/18/09)