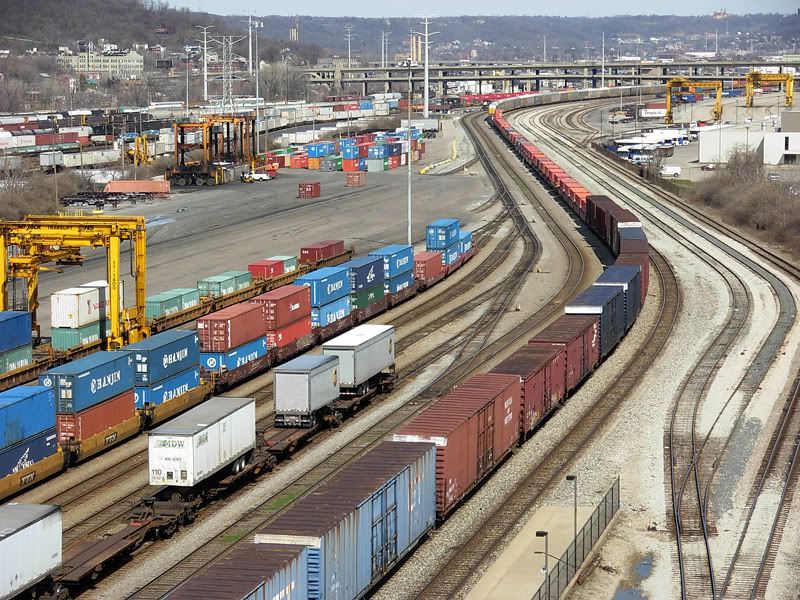 The board of directors of the
Port of Greater Cincinnati Development Authority
has passed a resolution of support for its
Ohio Department of Transportation
TRAC application to perform a feasibility for a fourth main rail line through the Mill Creek corridor.
The study would examine the economic impact of development in the area of the rail yards and Cincinnati Union Terminal, options for easing rail congestion, and identify opportunities for developing intermodal and passenger facilities.
Both the Ohio Freight Rail Choke Points Study of 2007 and the Ohio Intermodal Rail Freight Growth Strategy Concept Study of 2006 found the area to be a major chokepoint in the region, causing delays to nearly 600,000 rail carloads annually.
This congestion also negatively impacts development around the
Cincinnati Museum Center
and possible passenger rail service, the resolution says.
The lack of a fourth main was cited as the main reason that both Cincinnati Union Terminal and Longworth Hall were ruled out by the City of Cincinnati Department of City Planning and Buildings and the
Ohio Rail Development Coalition
as sites for a temporary 3C "Quick Start" passenger rail station.
Previous reading on BC:
Report: 3C 'Quick Start' could save Ohioans $36M per year, pay off in five years (9/29/09)
Caution, communication needed in 3C corridor choices (8/6/09)
Cincinnati EDC to consider resolution of support for Ohio passenger rail service (2/23/09)
All Aboard Ohio: Stimulus bill may ignore Ohio's train and transit needs (1/21/09)