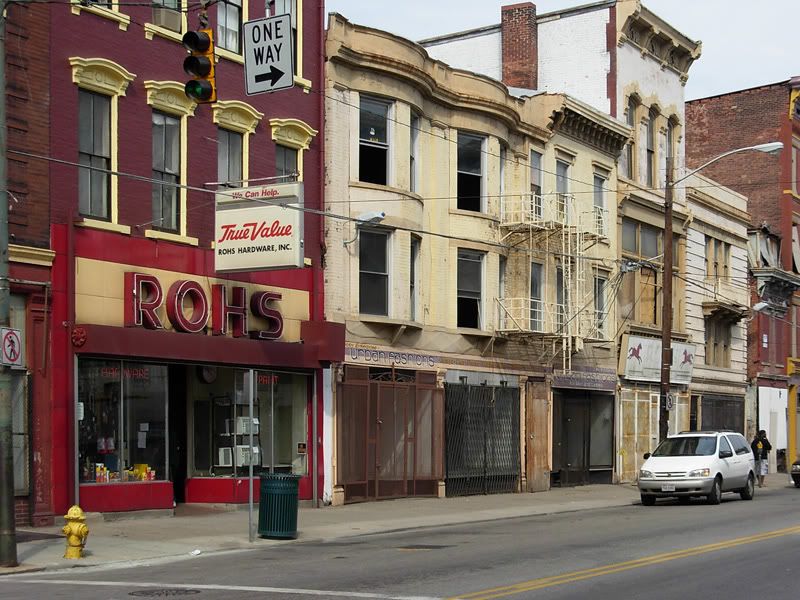 The first ordinance authorizes city manager Milton Dohoney Jr to enter into a tax increment financing (TIF) funding agreement of up to $3.88 million with Gateway, II LLC (
3CDC
) to support debt service on the project's $5.4 million residential loan, for a period of up to 18 years.
3CDC will reimburse the City based on the performance of the project, and payments cannot exceed annual debt service on the residential loan less net operating income.

The second ordinance establishes a new $960,000 Community Development Block Grant (CDBG) project account – to be drawn from four existing CDBG accounts – to bring the buildings up to code before rehabilitation begins.

Being developed jointly by
NorthPointe Group
and
HGC Construction
, the Lofts at 1415 project will include 32 market-rate rental units, 14,625-square-feet of commercial space, and a 30-space parking lot.
Interior demolition already has begun.

Also last week, council unanimously passed a resolution supporting 3CDC's efforts to receive
Ohio Historic Preservation Tax Credits
(OHPTC) for the redevelopment of Mercer Commons, the Cincinnati Color building, and the Germania Beer Hall, all in Over-the-Rhine.
Equal to 25 percent of qualified renovation and rehabilitation expenditures, the tax credit is refundable when the project is complete and generating tax revenue back to the state.

Approximately $120 million is budgeted for the third OHPTC funding cycle, with an application deadline of December 31, 2009.

A resolution of support from the local government is helpful in the OHPTC's evaluation point system.

Previous reading on BC:
CDBG funds could be used for fourth phase of Gateway Quarter (9/8/09)
Vine Street streetscape photo update, 5/19/09 (5/28/09)
Gateway's newest condos, single-family homes open this Saturday (5/27/09)
Gateway III funding agreement amended (4/1/09)
Gateway III funding agreement to be amended (3/24/09)