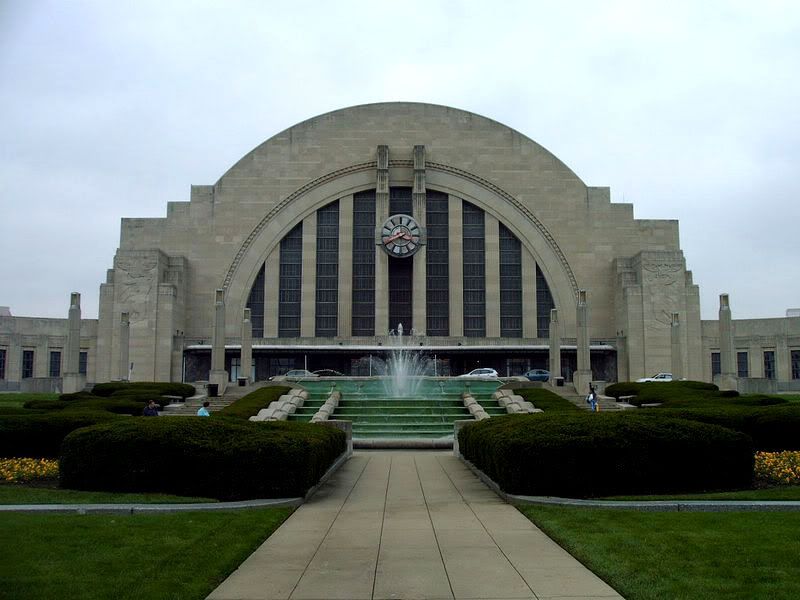 A crowd of between 200 and 300 people showed their support for Cincinnati Union Terminal's tax levy campaign during the "Rock the Rotunda" event last Thursday.

In addition to learning about the campaign, attendees could sign up for yard signs, to man phone banks, to volunteer during parades and festivals, and to perform Election Day work.

"There was a lot of excitement," says Douglass W. McDonald, president and CEO of the Cincinnati Museum Center. "Now that we know it's on the ballot, and the amount, now we can move forward with campaigning. Now we can go out and tell our story. I think the people at the Museum Center are excited about that."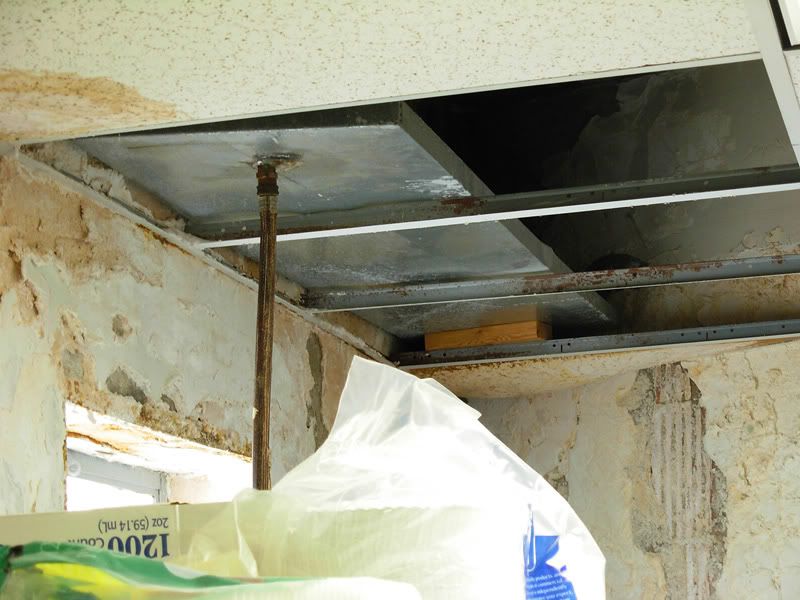 Reduced levy, reduced repairs

Maintenance, operation and repair of Union Terminal has been funded by a 1986 bond issue and a 2004 tax levy, both of which expire this year.

This year's levy renewal would reduce the millage by 0.02 to 0.18 mills and provide a basic support "life line" of around $3.3 million per year over the next five years, McDonald says.

He points out that this November's levy is a 50 percent reduction of what Hamilton County property owners currently pay to support the publicly-owned building.

"We want people to understand our key message, which is that the levy is only $4.44 per $100,000 of valuation," he says. "That's half of what people are paying in the current year ($9.09). That money is very important to have to help with the costs of being Union Terminal."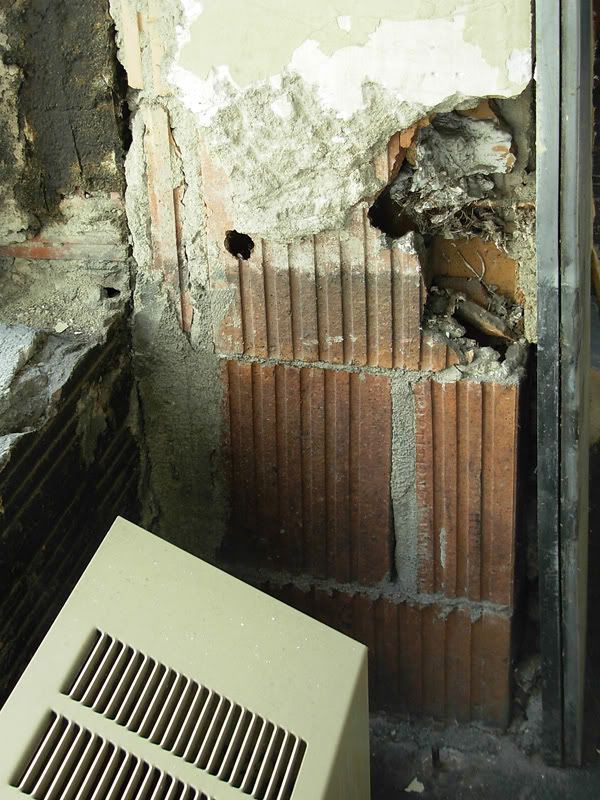 Off the table – for now – is a planned 20-year, $80 million bond issue, which would help fund $120 million in needed repairs to the 500,000-square-foot structure, including repairs to the roofing, steel columns, flashing, masonry, windows, and building mechanicals.

Although a more limited $9 million first phase of the rehabilitation is funded and underway, capital funding for more extensive repairs will have to come from other sources, McDonald says.


County support

Last Wednesday, Hamilton County Commissioners unanimously passed a resolution committing their long-term support, asking county administrator Patrick Thompson to work in partnership with the Museum Center "to assure the preservation of Union Terminal and the success of the vision of Cincinnati Museum Center".

To do so, the commissioners recommend the development of a capital funding plan to implement the repairs identified in the 2007 Union Terminal Master Plan, and to look into the availability of bonds through the Build America Recovery Zone program or the American Recovery & Reinvestment Act of 2009.


Proposed by Commissioner Todd Portune, the resolution also requests a review of services that the county might cost-effectively provide for the upkeep of Union Terminal and its grounds.

"We are very pleased with the Commissioners' commitment to this public treasure," McDonald says. "Community support is critical to the future of this jewel in the Queen City's crown."

Cincinnati Union Terminal has welcomed more than 150 million visitors in its 75 years of operation; the Cincinnati Museum Center attracts 1.3 million visitors annually.

In 2007, the American Institute of Architects named Union Terminal as the nation's 45th most-important piece of architecture.

"Cincinnati Museum Center is a treasure that each new generation of Greater Cincinnatians has willingly assumed the mantle of responsibility to preserve," Portune said. "Now is our time to rise up to the challenge and assure future generations that they will be able to use and enjoy this gem of an asset in our community."



Spreading the word

McDonald hopes that this message spreads beyond the core group of employees and volunteers to their friends and families, and then out to everyone who wants to see the building preserved.

To achieve that end, the Museum Center and Union Terminal are using the Internet and social media, through websites such as MyUnionTerminal.org, which not only informs the public about the campaign but also allows people to share their personal memories of the National Historic Landmark.

"The use of social media is very important, because it's a very cost-effective part of the campaign," McDonald says.


Museum attractions like Dinosaurs Unearthed and the upcoming Lost Egypt: Ancient Secrets, Modern Science, as well as OMNIMAX films such as Dinosaurs Alive! and Galapagos, are expected to raise public awareness and keep people focused on the campaign, McDonald says.

He says that the majority of future campaigning will take place out in the community.

This weekend, campaign representatives will be on hand at the Nativity of Our Lord Festival in Pleasant Ridge, the St. John Neumann Festival in Springfield Township, and the St. Margaret Mary Festival in North College Hill.

Previous reading on BC:
MyUnionTerminal.org shares memories, updates on possible levy (6/17/09)
Cincinnati Goes to War at Union Terminal (6/10/09)
Contractor selected, $120M Union Terminal restoration begins (6/8/09)
Museum Center seeking expanded landmark status (5/26/09)
Inside Cincinnati Union Terminal (2/18/09)