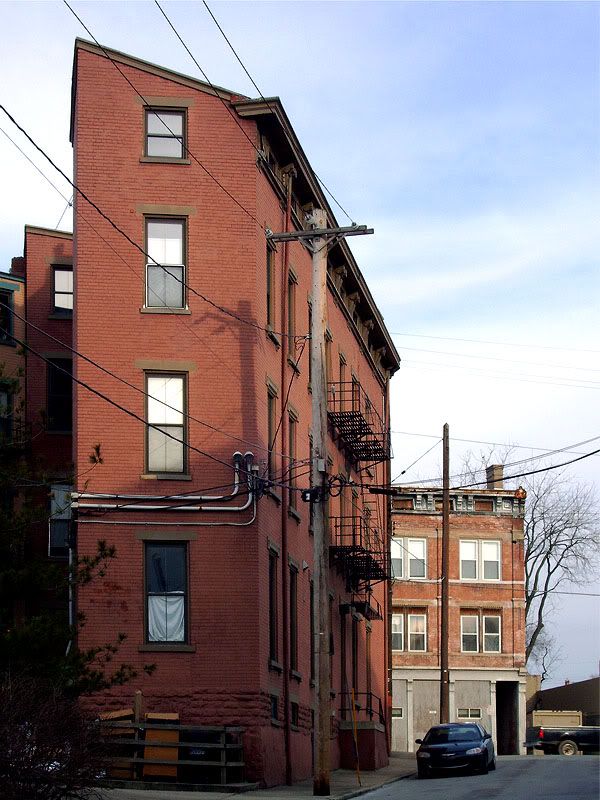 Last week, more than two dozen community development professionals from throughout Cincinnati learned about how the nuisance abatement law can be used to get blighted properties "out of bad hands and into good hands" during Receivership 101, part of the City of Cincinnati's Home Grown Expert Roundtable Series.

Receivership is a legal remedy in which a judge can grant legal access to a property to a community developer – normally a non-profit – to remediate a nuisance property, who then returns the property to the owner for the cost of the repairs or have the court offer it for sale to a third party.

Paul Rudemiller, executive director of the Camp Washington Community Board, says that receivership can be the best way to force action by a negligent or absentee owner.

The board's first receivership action, taken in 1996 against an absentee owner on a building that had been vacant for three years, eventually resulted in the owner bringing the building up to code and renting it to a tenant.

"The City couldn't make it happen," Rudemiller says. "The reason is because the City couldn't locate the guy, and they couldn't get a warrant served."

Nuisance abatement and the threat of receivership is different, he says, because a judge had the power to take his property away from him.

"All of a sudden, he comes forth," Rudemiller says. "It works very well on people who think they can avoid building inspectors."


Winning by losing

But more often than not, owners lack the ability to make these improvements, and Rudemiller cautions that community developers wishing to utilize the receivership strategy must have the proper skills and resources because the work usually results in a net financial loss.

"There's a fundamental reason why many of these properties are in the shape they're in," he says. "Generally speaking, it doesn't make economic sense to fix them up – it costs more than the building's worth. Therefore, if you accept that you can't make money on renovating and fixing the property, it follows that you have to lose money. Who would want to do that?"

Rudemiller says that this is the true test of whether or not a community developer has those required skills and resources.

"If your main goal is to improve the neighborhood and you're willing to take a loss, then you're a good candidate for receivership," he says.



Fourteen cases in 15 years

The Camp Washington Community Board has filed 14 nuisance abatement lawsuits since 1994.

Generally, the board's work involves cutting the grass and trimming overgrown trees, removing rubbish, installing new roofs and windows, and painting exteriors.

The board can then go back to the judge for a finding that the property has been abated, leaving any interior rehabilitation up to a new owner.

However, receivership sometimes can require a much bigger commitment by a community developer.

2873 Colerain Avenue, a prominent building that had over $115,000 in liens, eventually was turned over to a third-party owner and architect.

The board settled the liens with the Internal Revenue Service and worked with the new owner on interior renovations, eventually sinking $65,000 into the project.


Some still duck responsibility

Receivership is not without its pitfalls.

In 2008, the Camp Washington Community Board tried to purchase 3073 Massachusetts Avenue, a flipped property that was foreclosed upon by Wells Fargo following the board's filing of a nuisance abatement lawsuit.

After submitting an offer and not hearing from the bank, a new nuisance abatement lawsuit was filed by the City of Cincinnati – only then was it discovered that the property had been sold to Blue Spruce Entities LLC of South Dakota several months prior.

The deed had never been recorded.

The board then pursued a lawsuit against Blue Spruce, but soon after the property was sold to Go Invest Wisely LLC of Utah.

The lawsuit was again amended, resulting in Go Invest Wisely deeding the property to Eco Dream Affordable Housing Inc. of California.

That deed was finally recorded on March 12, 2009, and the new owner has yet to respond to the lawsuit.

Rudemiller says that the next court hearing is on Thursday, and they hope to receive a default judgement, which could then lead to the property being declared a public nuisance.

"I suspect that we'll be appointed receiver," he says.

Then work can begin on yet another project.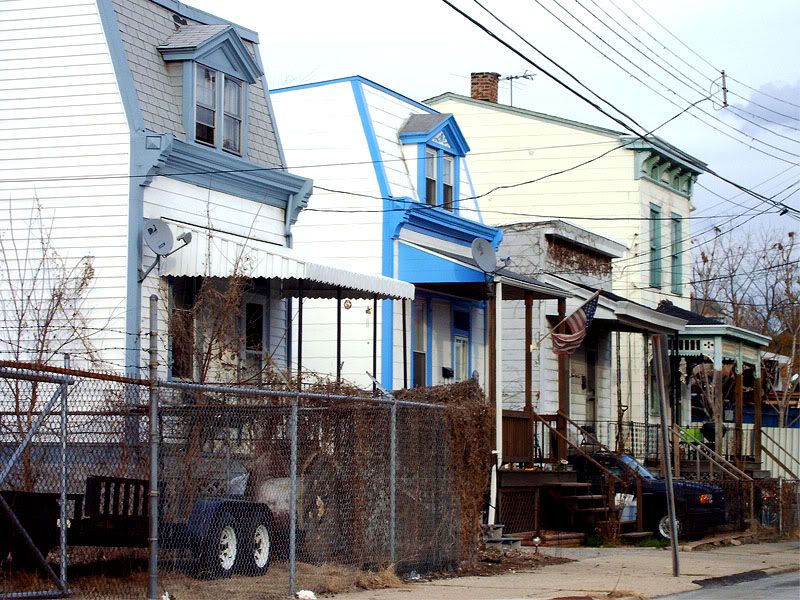 "Our main mission is not to make money," Rudemiller says. "It's to improve housing in Camp Washington."

Patricia Garry, executive director of the Community Development Corporations Association of Greater Cincinnati, says that Receivership 101 attendees left with much the same outlook for their individual neighborhoods.

"Folks left feeling that receivership was a useful tool in revitalizing neighborhoods, easier to use than they thought, and that it is a process that takes time," she says. "That time is used by the court, the owner, the neighborhood and the potential receiver to work out the best way to return the house to a useful building in the community."

Previous reading on BC:
Morgan, OTR group propose changes to City code enforcement (7/21/09)
Group petitioning council to stop Over-the-Rhine demolitions (6/10/09)