Take a walk back in time to Newport's seedy past this weekend during the Gangster Walking Tour.

Along the one-mile route, tour goers will be able to see the buildings that housed casinos, brothels and speakeasies and will learn about the city's connection to some of the most well-known crime figures in this country's history.

Once run by local gangsters, "Sin City" quickly became the playground of national crime syndicates, drawing the attention of such national publications as Time, the Saturday Evening Post, and Esquire.

Investigations into political corruption and racketeering eventually pushed the casinos out of the city and helped lead to the large-scale gambling mecca of Las Vegas.

Many of these casinos later converted into strip clubs – and houses of prostitution – until a 1982 ban on nude dancing closed eventually them down.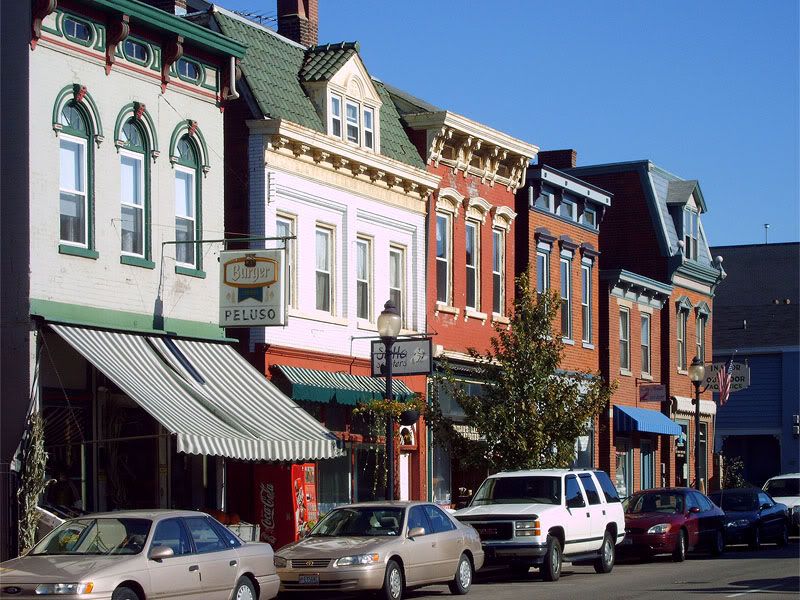 Public tours depart from 721 Monmouth Street and are available:

Saturday, May 23: 11 a.m., 1 p.m., 3 p.m., 5 p.m. and 7 p.m.
Sunday, May 24: 1 p.m., 3 p.m., 5 p.m., and 7 p.m.
Monday, May 25: 11 a.m., 1 p.m., 3 p.m. and 5 p.m.
Produced by
Global Service Learning, Inc.
, the tours serve as a fundraiser to help Northern Kentucky students travel to teach at an impoverished school in Jamaica.
Proceeds will pay for supplies and technology for the schoolchildren.
Tickets are $15 and are available through 3:30 p.m. this Friday at
Lloyd Memorial High School
,
450 Bartlett Avenue
, Erlanger, or can be reserved online for pickup on the day of the tour.
Walkups are welcome, but reservations are encouraged due to space limitiations.
All attendees will receive a coupon for a free steak dinner at the
Syndicate
when two or more dine.
Image credit: Newport Historical Walking Tour, edited