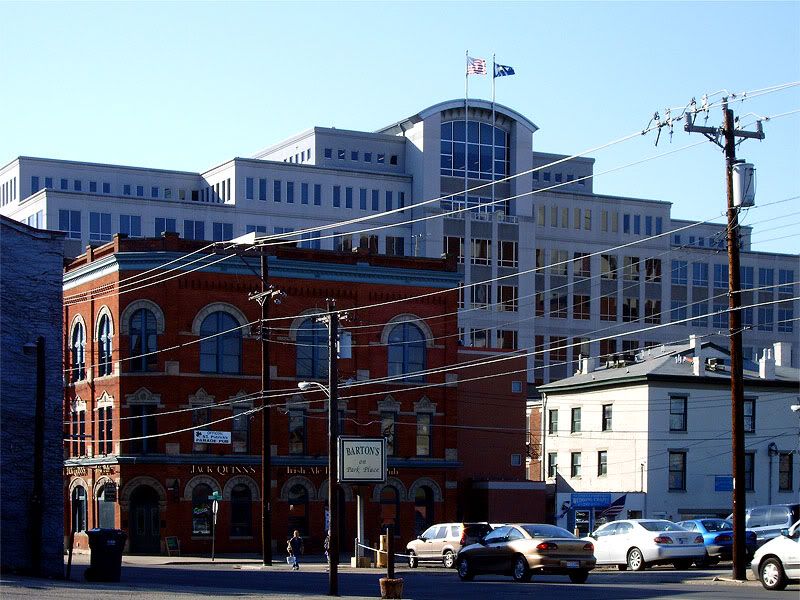 A proposal to add a Historic Preservation Overlay Zone (HP-O) to a portion of Covington's downtown will be heard by the Kenton County Planning Commission (KCPC) this Thursday.

A 7.2-acre area, bounded on the north by E 3rd Street, on the south by E 4th Street, on the east by Sanford Alley, and on the west by Scott Street, is located in what once was Covington's first commercial area.

Preservationists, including Covington's Progress with Preservation and Cincinnati Preservation Association have been fighting to save buildings such as the Bradford Building, the Hermes Building, the Woodford Apartments, and others from being demolished without any protections.

Petitions circulated among nearby building and business owners have shown significant opposition due to the hurdle it could create in redeveloping the area and the additional costs they may have to bear when making improvements.

The six-block area is listed on the National Register of Historic Places.

In 2005, the area was targeted by Cincinnati-based Lantrust Securities for an $85 million redevelopment called Covington Square that would have included an eight-story, 47-unit condominium building; a 12-story hotel with 35 for-sale condominiums; a 1,200-seat performing arts center; a boutique grocery store; and the renovation of two existing buildings into retail and office space.

Those plans were scaled back in 2007, and activity on advancing the project has since come to a halt.

And although the area is largely vacant and dotted with surface parking lots, construction of the Ascent at Roebling's Bridge and the future demolition of the old Kenton County Jail could make the property ripe for redevelopment within the next few years.

The ultimate decision on the overlay rests with the Covington City Commission, who will take the recommendations of the KCPC into account.

If the commission fails to take action on the recommendations within 90 days, the KCPC's decision becomes final.

Covington currently has seven Historic Preservation Overlay Zones, including zones to the south and to the east of the site.