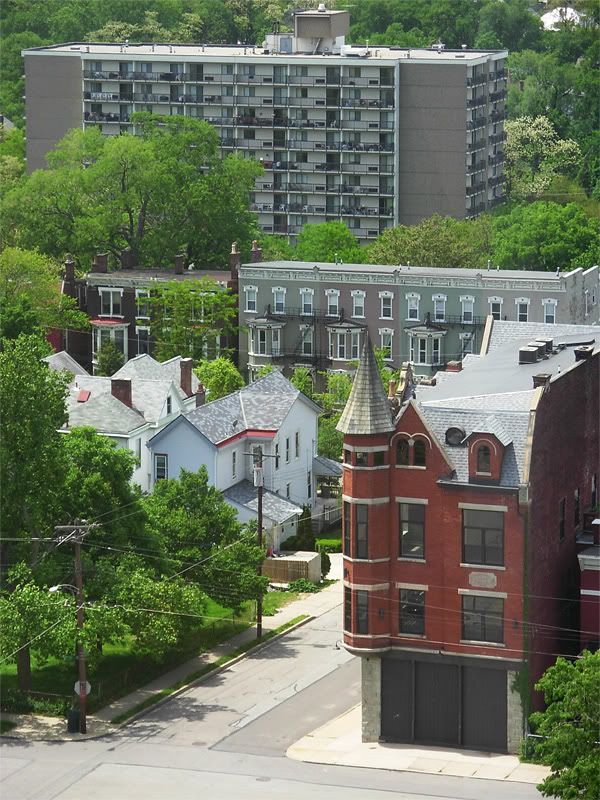 On March 24, Cincinnati City Council's Economic Development Committee will consider a rezoning that could lead to the redevelopment of an East Price Hill building that has been vacant for 17 years.

Building owner Incline Place, LLC wants to change the zoning of 801 Mt. Hope Avenue and 2704-2706 W Eighth Street from RMX Residential Mixed District to RM-0.7 Residential Multi-Family District, which would allow for ground-floor commercial use with more than three residential units above.

The two-family building at 2704-2706 W Eighth Street would be demolished to accommodate a garage addition for the mixed-use building.

The City Planning Commission approved of the rezoning on December 19, and the East Price Hill Improvement Association has voiced its support.

Denis Back has been retained as the project architect.

801 Mt. Hope Avenue, built in 1877, originally contained ground-floor commercial space and up to eight apartments above.