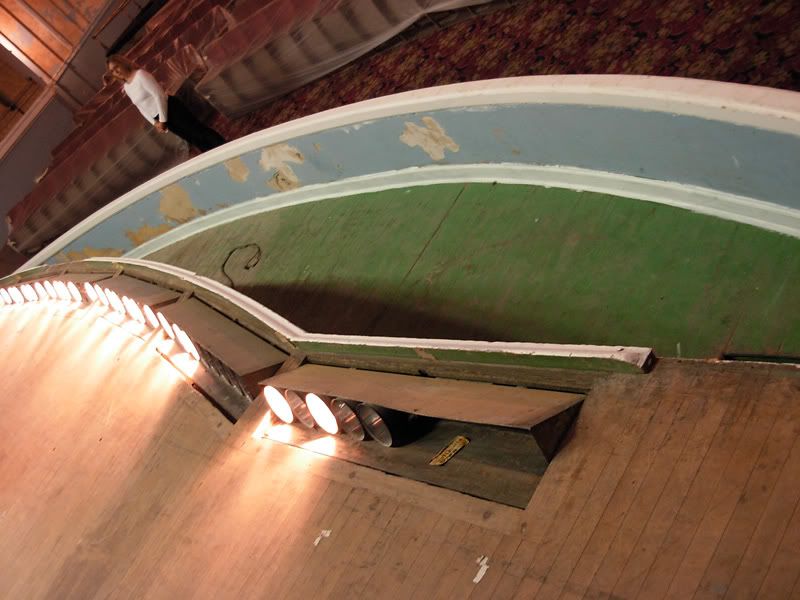 Cincinnati City Council is considering an ordinance that could bring $20,000 in funding to help restore the historic Emery Theatre in Over-the-Rhine.

The ordinance would authorize the City to submit a Certified Local Government subgrant application to the National Park Service on behalf of the Emery Center Corporation to pay for restoration of the men's and women's bathrooms.

Emery Center Corporation, a non-profit that leases the theater from the University of Cincinnati, would administer the subgrant funds and provide a $15,000 local match.

The ordinance appeared in council's Finance Committee yesterday, and is likely to appear before the full council tomorrow afternoon.

Built in 1911 and vacant since 1999, Emery Center Corporation soon plans to begin fundraising efforts to restore the building's orchestra level and first balcony, opening up about 1,100 seats for medium-sized shows and benefits.

Cost estimates for the first phase are $3 million.

A second phase would open the second balcony's 500 seats, a project the non-profit hopes to complete in time for the building's 100th anniversary in 2011.

An announcement of the grant awardees is expected in May.

In Ohio, U.S. Department of the Interior National Park Service Certified Local Government grant funding is disbursed through the Ohio Historic Preservation Office.