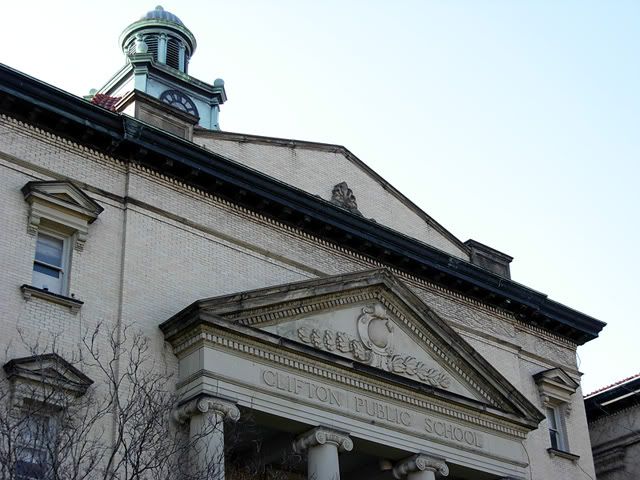 Cincinnati City Councilmember Roxanne Qualls introduced a motion in council's Finance Committee that would provide $375,000 for the Clifton Cultural Arts Center (CCAC) in each of the next two years.

The money would come from the City's 2009 and 2010 capital budgets.

"If the City contributes $350,000 in 2009 and 2010 the Clifton Cultural Arts Center will be able to raise another $2 million from individuals and foundations," Qualls says in a statement accompanying the motion.

The $3 million first phase of the renovation of the Clifton School, completed in 1906 in the Beaux-Arts style, will:

Add an elevator, making the building ADA-compliant
Create a Great Hall from the former gymnasium
Restore the school's auditorium
Open up the top-floor music rooms for use
Add a fire protection system
Add a secure lobby entrance
"The center is expected to serve approximately 100,000 people each year, and will also provide established arts institutions with a venue for community outreach, building audiences, and exposing children to arts activities," Qualls says in a media release. "It would enhance Clifton's efforts to maintain a strong, vibrant neighborhood, and help improve the quality of life for the entire city by supporting other arts organizations, large and small."
A report on Qualls' motion is due before council on October 8.
In July, the CCAC was awarded $250,000 in funding from the State of Ohio capital budget.
Future phases include the upgrading of the building's mechanicals and general exterior and interior improvements.
When completed, the Clifton School will be part of a 9-acre urban campus that will include the renovated McDonald Estate Carriage House, the Clifton Recreation Center, and the new
Fairview-Clifton German Language School
.
CCAC executive director Ruth Dickey says that they hope to have the whole building open by the summer of 2010.
Previous reading on BC:
Inside Fairview-Clifton German Language School (6/24/08)
Inside the Clifton Cultural Arts Center (4/10/08)
Volunteers needed to clean Clifton School (1/11/08)
Clifton Cultural Arts Center meeting, 5/2/07 (5/1/07)