A motion by Cincinnati City Councilmember Roxanne Qualls to jumpstart the stalled Inwood Village project has been adopted, but City administration remains concerned about an incomplete development proposal.

Qualls' motion would direct the City to negotiate a $5.1 million funding and development agreement with Dorian Development for the long-vacant Glencoe-Auburn Place Row Houses and the Glencoe-Auburn Hotel in Mount Auburn, pending passage of an ordinance for $300,000 in pre-development funding.

Now referred to by the City as the Glencoe Hotel and Condominiums project, the current development proposal calls for Dorian to perform public improvements on the City-owned concrete courtyards and other infrastructure and to rehabilitate the building envelopes, then to sell the shells to individual builders to rehabilitate each unit to prospective buyers' specifications.

Estimated at $20 million, the project would create 54 condominiums, with an additional 14 rental units in the hotel.

The $5.1 million City subsidy, over $69,000 per unit, would be budgeted for 2009.


Proposals date back to 2002

Proposals for rehabbing the buildings date back to 2002, when Dorian acquired the property and approached the City about applying for Low Income Housing Tax Credits to renovate it into affordable housing units.

The City, looking for more homeownership opportunities, was reluctant to approve such a large rental project.

In 2005, the City offered $2.6 million in public improvement assistance for a new $18 million proposal that would have created 68 condominium units in the $200,000-$300,000 price range.

A model was completed in late 2006.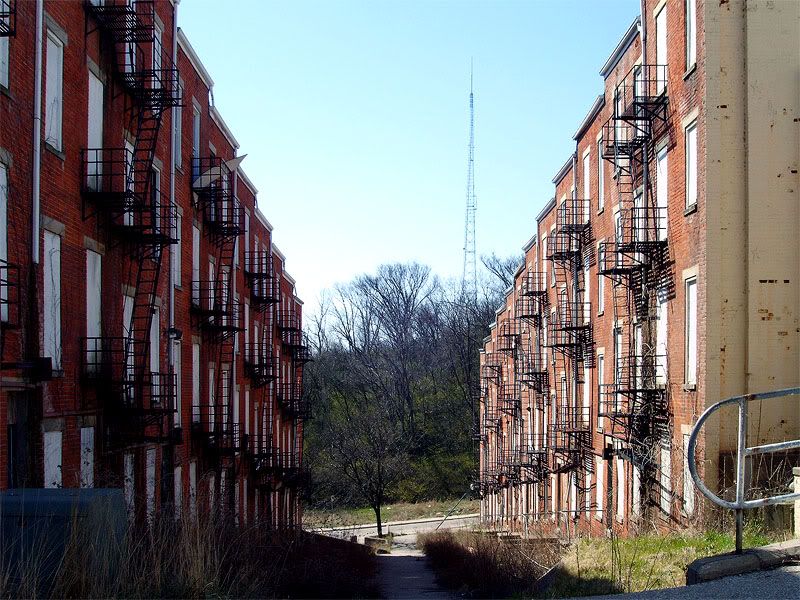 In 2007, the City revised its offer to $5.4 million, $1.9 million of which would be used to improve the City-owned areas of the complex.

A counter-offer by Dorian, which provided no evidence of conventional financing and did not address a significant funding gap, was rejected as unsatisfactory.

Michael Cervay, director of the City's Department of Community Development and Planning, said that the City's relationship with the Inwood Village project had come to an end.

"You refused to sign the development agreement, failed to comply with the City's request for documentation of private financing commitment, and rejected as insufficient the City's previous offer with no explanation as to how what you had previously described as insufficient is now satisfactory," Cervay said in a letter to Dorian's Pauline Van der Haer. "Your current financial need, as set forth in response to this offer, exceeds the City's capacity or willingness to supply."

Late last year, an application for Ohio Historic Preservation Tax Credits was rejected due to insufficient information.

But in March, Dorian presented the revised proposal for an $18.5 million project that would use $7.1 million in private financing, $6 million from individual builders, and $5.4 million from the City.

Pre-sales to builders would start this month, with the first units built out in April 2009 and project completion in 2011.


A risky expenditure

City administration is skittish about financing the project because, after several years, they still lack sufficient documentation, such as:


A bank commitment, or any other financial documentation
A market study more recent than one done in 2006
Guarantees of completion
Documentation from the Ohio State Historic Preservation Office approving development of all of the buildings
Casualty and liability insurance
Environmental studies, specifically regarding lead and asbestos
Geotechnical studies
The City is also concerned because all City subsidies would be expended before the first unit is ever produced, putting the City's funds at risk of being wasted if no private financing materializes.

And because no specific homebuilders have been identified and the entire project rests on Dorian's ability to sell the empty shells, there is even more cause for concern, especially in a soft condo market.

If this project is to work, it's likely that a more detailed proposal will be required for City review before they'll part with any dollars.

Previous reading on BC:
ODOD changes status on Glencoe-Auburn (12/24/07)
Urban Ohio: Fantastic Glencoe-Auburn Place photos (11/21/07)
Inwood Village project seeking preservation tax credits (9/26/07)