A weekly look at the pedestrian connectivity of our area's featured construction projects using the online Walk Score tool.

Here's what the numbers mean:
* 90-100: Walker's paradise
* 70-89: Very walkable
* 50-69: Somewhat walkable
* 25-49: Car-dependent
* 0-24: Driving only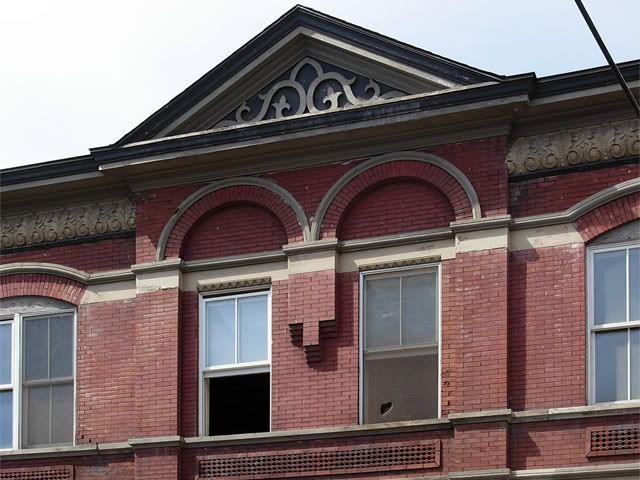 Harkavy Hall: 97
No surprise. It's a short walk to Downtown, Main Street, and the businesses along Vine Street. More importantly, it's a short walk to other social service agencies located in the neighborhood.


Northside HOME houses: 83
Hamilton Avenue and its eclectic selection of shops and services is just a few blocks away. Houses are densely packed, making popping in to see your neighbors only a short walk. The only amenity the area lacks is a movie theater - the closest being 1.6 miles away on Ludlow Avenue - so hop a bus.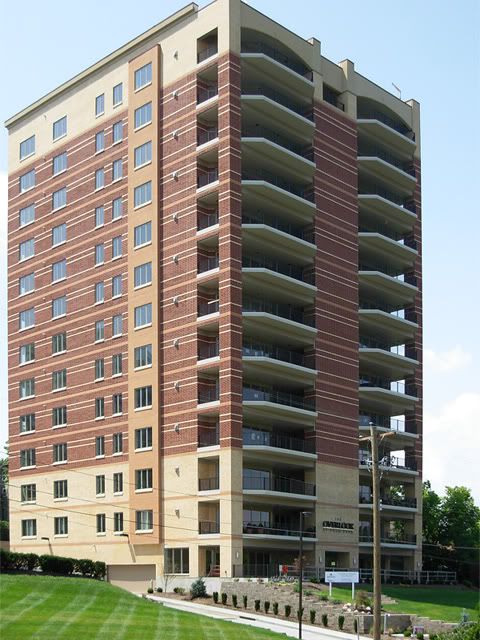 Overlook at Eden Park: 74
While this was built to take advantage of river views and access to Eden Park, most amenities can be found within half a mile. The site is about equidistant between the Walnut Hills business district and Mount Adams.


Volterra Condominiums: 69
Similar to the Overlook at Eden Park, this score is a bit lower due to being just a bit farther from Mount Adams and Downtown.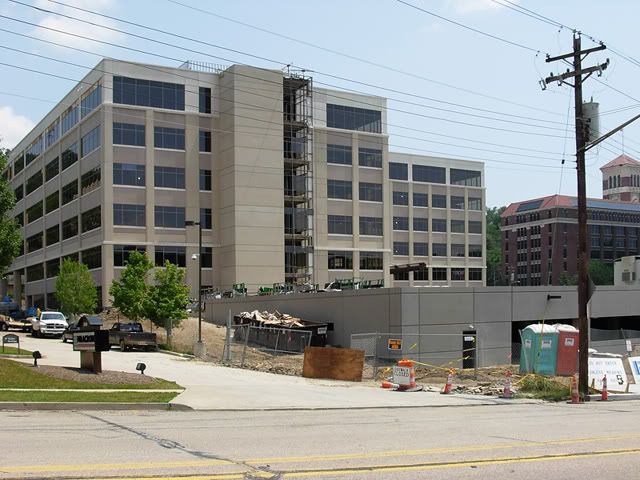 Baldwin 300: 62
Many amenities are more than a half mile away, and the tangle of highways and ramps can make the walk less than pleasant. Eden Park is right up the hill, and the location is near several major bus routes.

Previous reading on BC:
Random project photos, 11/20/07 (11/28/07)