Sometimes someone will e-mail me an "updated" photo of a building I have in my photo galleries, so I thought I'd start sharing them.

The photo on the left was taken by me on April 23, 2006. It's in my MainStrasse gallery, even though it's technically in the Mutter Gottes neighborhood. The photo on the right is the submitted update. (Click to enlarge.)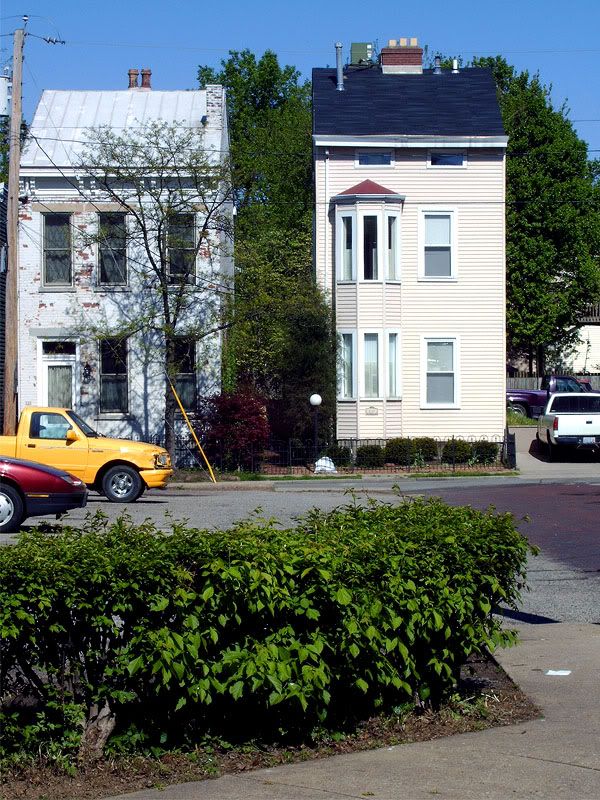 It looks great, doesn't it?

For privacy reasons, I have chosen not to reveal the homeowner's name, though she is certainly welcome to post any info about herself and the project here.

If any of you other readers have a similar structure-improvement project, please send them in and I'll show them off here!